What Is PPC Advertising?
Pay per click advertising (PPC) refers to a model of promotion in which a company, entity, or individual pays a fixed fee each time a person clicks on their ad. The practice is most commonly used on search engines like Google through platforms like AdWords. Unlike organic SEO, PPC works immediately and creates the instant search visibility that so many businesses covet. DFW SEO offers PPC advertising services as part of our internet marketing plan. We believe the concept should be utilized in conjunction with SEO, rather than in place of it. Let's review some of the key components to pay per click advertising:
Choosing a Platform
Before you can fully pursue a PPC campaign, you must choose a platform on which to run your ad campaign. The most popular, and often most effective choice, is Google AdWords. As a creation of the world's most popular search engine, it makes sense that it would have the most impact on search results, and help establish visibility on the most premium advertising space on the web. The list of PPC platforms includes:
Google AdWords: The most popular PPC platform and the one that displays ads on the top of Google search results
Bing Ads: An affordable alternative to AdWords with a smaller but valuable audience
Yahoo Gemini: A lesser used platform which focuses on targeting user intent
Ad space on Google is more competitive, and therefore the price of advertising is considerably higher than on Bing or Yahoo. As for Bing, their are far less searchers who will see your ad, but the ones that do are especially valuable. Research shows that Bing users spend more money and engage more directly with products. When you consider that most new PC's come equipped with the Windows run Bing as their default search engine, you can see why this platform could offer opportunity to marketers on a budget.
Researching Keywords
Choosing a platform is the first step, but it is only one of many. After settling on AdWords or Bing, the next action is to research keywords. Any company familiar with digital marketing and advertising can attest to the prominence of keywords. Although they are not as inherently valuable as they once were, they still play a major role in your online marketing strategy, particularly for PPC advertising. Keyword research relies on the following components:
Competition: Gives you an idea of how much you will have to bid for specific keywords
Tools: Keyword Planner, Correlate, SEMRush, MOZ Keyword Explorer, Etc.
Volume: Amount of users searching for a term over a defined time period
At the conclusion of your research, you can formulate a list of targets that make the most sense for your ad campaign. Relevant terms in your industry and / or location are ideal, especially when their peripheral metrics show high conversion probability. It's important to stress that not all traffic is useful. Only visitors that have a chance to be converted into customers are worth attracting. To speak with a PPC specalist, call 800.231.4871.
Running Your Campaign
The platform is chosen, the keywords are researched, it's finally time to launch your ad campaign. Preparation sets the foundation for this moment, and DFW SEO can help facilitate and execute a campaign that will yield an impressive return on investment (ROI) for your local business. We've been running campaigns on behalf of Dallas – Fort Worth companies for years, and have the experience and knowledge to ensure yours goes just as smoothly. Benefits of a successfully executed campaign include:
Controllable Spending: You can set a budget so that you never spend more on advertising than you can afford
Measurable Results: You can generate valuable marketing data , whether your campaign is successful or not
Location Targeting: Target your service area so you never spend ad dollars marketing to empty traffic
If a campaign is properly run, even those that fail to generate substantial ROI will offer value. Through tracking and analytics, advertisers can gain valuable insights about their customers and their behavior, and utilize that information to improve their campaign, along with other aspects of their internet marketing venture. We stress a complete online presence that expands beyond a PPC campaign, and includes SEO, website design, and content marketing as supplementary components.
The Difference Between PPC and SEO
We noted that PPC works faster than SEO, and that we use both together, among other techniques, to form a complete online presence. Too often, companies believe that have to choose between one or the other. They invest in paid advertising campaigns in hopes of profiting quickly, not understanding that failure to incorporate SEO actually diminishes their advertising potential, and decreases the likelihood of earning a positive ROI. As for the differences between the two methods, they are as follows:
Paid vs Unpaid
PPC is about paying people to click on your website while organic SEO is about attracting people through strategic optimization.
Quick Results vs. Gradual Results
PPC works immediately while organic SEO takes a while to implement, and then for Google to properly crawl and index.
Short Term vs. Long Term
SEO prioritizes long-term benefits like reputation, authority, and indexing while PPC is about short-term lead generation.
DFW SEO is unlike many markeitng companies in that we don't push one concept over the other. Since the two idealogies are not mutually exclusive, they actually compliment each other quite well. Websites optimzied for search have a better chance of succeeding with PPC campaigns than ones that aren't. Ideally, companies generate traffic from PPC in the short-term, while acquiring sustainable long-term traffic through organic SEO. Pay per click, if used properly, can take advantage of spikes in the market, and be used as a tool to implement every so often.
How PPC Affects Internet Marketing Budgets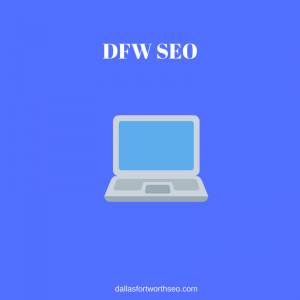 Money is always a factor. This is the case in any aspect of business, and is no different for PPC advertising. Successful companies keep track of their budget, and don't spend more than they can afford, or too much to sustain over time. Tracking your ROI is crucial to gauging the success, or lack theroef, of you PPC campaign. A good formula for return on investment is conversions divided by ad spending, or conversion profit / ad cost. Using this formula, you can calculate dollars made per dollars spent.
DFW SEO covers the full spectrum of internet marketing. In addition to planning, launching, and executing your PPC campaign, we offer various other services. SEO, website design, content marketing, and schema markup are just some of many more digital marketing methods. For business owners in the Dallas – Fort Worth Metroplex, the time is now to take your promotional efforts to the next level. 2018 brings with it great opportunity for small businesses to expand their online presence. Call DFW SEO at 800.231.4871 for PPC advertising services that you can count on for ROI!