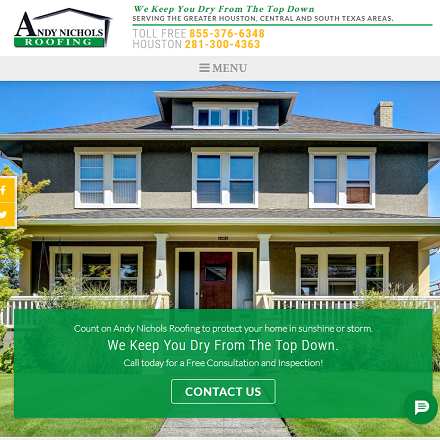 See & Be Seen
There are billions of searches going on in our community. Fueling a massive current of industry, shopping, and maintenance is Google Search, connecting consumers with the services and/or products they need the most. Businesses often live or die by their ability to get noticed in local search, yet most don't understand how the process works.
Today, we'll dive into the fundamentals of success for local search! Anyone can master these steps, but so few take the time and effort required. If you desire stronger growth for your business and better quality lead generation, be sure to read along closely!
Local Search Defined
Many people confuse the term with organic search. Local search relies on algorithms specifically designed to connect people with results within a set geographical area. With these localized queries, need for proximity and timeliness is much higher than in general organic searches. After all, a consumer doesn't want to sort through thousands of listings just to find a restaurant in their neighborhood!
Google's Local Search Psychology
Ultimately, Google wants to provide the best service it can by connecting searchers with the best results available. To do so, it must eliminate (or rank poorly) those businesses that aren't well-qualified to meet the consumer's need and promote those that do. The results on the front page of each search query, especially those listed in local 3 packs, are considered the best suited listings.
Google Search analyzes thousands of signals, too many to list out here. From a broader point of view, the engine wants to establish 3 primary values in a given listing:
Expertise
Authority
Trustworthiness
The top listings in local search generally portray all three of these virtues exceptionally well (or at least better than other sites). Google wants to connect people within your community to your service! In fact, it prefers to provide people with local listings over national level brands. The search engine just needs to see a little effort!
These fundamental activities work on establishing your brand as an expert, authoritative, and trustworthy source of information / service in your industry. Without them, you're business will struggle to get noticed by local consumers. Master these elements however, and you'll certainly feel the difference in growth!
Local SEO Fundamentals
GMB Listing
Web Design
Reviews
Extras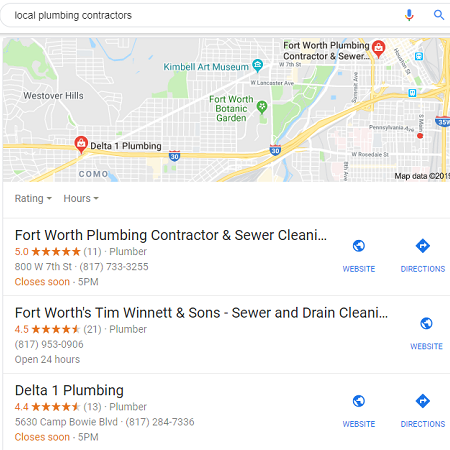 Get Local Search Results!
Want to start ranking better in local search? Our team at DFW SEO works with businesses from all over the metroplex to deliver stronger online performance. Our clients earn front page listings, better traffic, and higher quality leads than other companies in their industry. Of course, that all starts with a strong foundation in organic SEO.
Contact DFW SEO today at (800) 231-4871 and get a free consultation with one of our experts! We'd be happy to assess your current digital marketing and see where your team can make improvements. All you have to do is call.