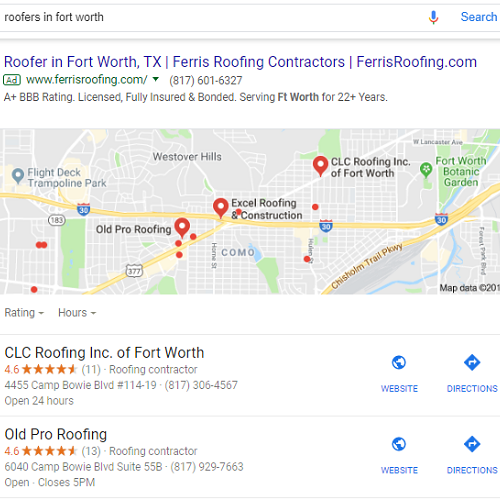 Working Online Wonders Together
"Which should I focus on: organic SEO or PPC?" Our team at DFW SEO gets this question all the time, but it's only fair. After all, most companies naturally benefit more from one or the other. But what if we were to combine both these online elements strategies into one cohesive search marketing strategy? The results could be better than you've ever hoped!
Today, we'll discuss how to effectively fuse your organic SEO work with a dynamic PPC strategy. This guide touches on many points of your online marketing, so don't be surprised if we talk all over the place. Take your time, compare each step with your company's current strategy, then make an action plan for powerful growth! Let's dive in.
Why SEO & PPC Work Together
It's common business practice to draw leads from multiple sources. When one source temporarily dries up, you can always depend on other channels for continued revenue. Naturally, this principle also applies to online marketing strategy, where the ever changing nature of Google forces contractors and store owners alike to frequently adapt.
Together, SEO and PPC combine to form search marketing.
Organic (non-paid) search engine optimization focuses on drawing in customers naturally through the strategic use of keywords, engaging content, and careful formatting. Your company website serves as its foundation, but local SEO also extends to many other aspects of marketing. Social media, for example, heavily impacts your search results.
PPC (pay-per-click) strategy may also incorporate a variety of resources from across the web. These days, some of the most popular PPC campaigns come out of Google Ads, Facebook Business, and Instagram Stories. There are endless opportunities for purchasing and displaying digital ads, though you'll need a dedicated budget for success.
Traditionally, online companies primarily focus on one aspect (be it SEO or PPC), but only dabble in the other. That's why most businesses never quite realize the potential of a well-planned, integrated search marketing strategy. Below, we'll explore how your business can effectively fuse the two elements together for bigger dividends.
Step #1: Optimize Your Website
Why start with the company website? Because practically every marketing activity begins there and/or feeds back into it. If you don't have a capable website ready to handle all the incoming traffic you're hoping to earn, most (if not all) of your efforts will be wasted.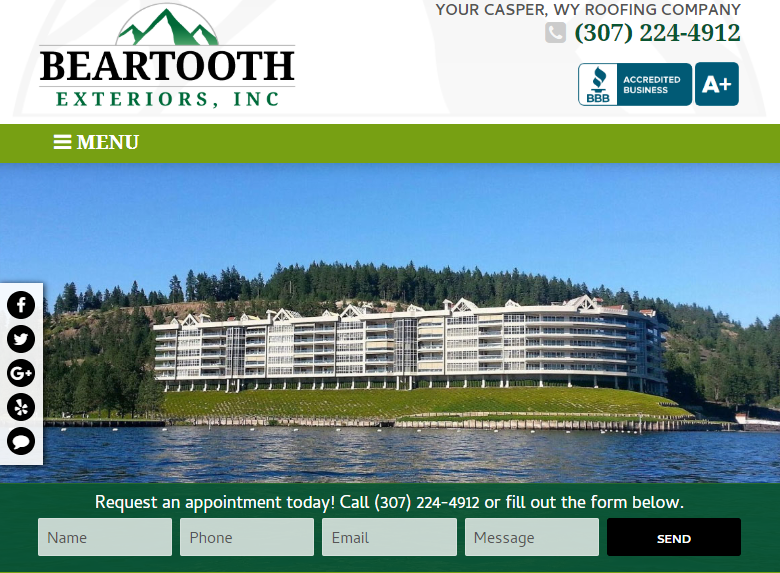 So what does your company need to produce a heavily-optimized website? Let's start with some of the basics; you'll probably recognize some of these website design tips from previous DFW SEO blogs!
Tips for Optimized Website Design
Stick with 2 to 4 major service categories for your menu.
Use a mixture of primary and secondary keywords for each site page.
Choose a color scheme that complements your company logo.
Avoid claustrophobic spacing, and divide text into smaller blocks.
If you have the talent, custom code your website (vs using a template).
Add a company blog!
Optimize your image attributes with your keywords.
Focus on creating a convenient, simple user experience for your visitors. Ideally, users should be able to locate their desired services within 30 seconds. That's one reason why consolidating your services beneath a few categories makes it easier to optimize your website. Content shouldn't feel artificially packed with keywords. Instead, they should seem naturally tucked into the conversation.
Speaking of keywords, don't make the mistake of only chasing after those high-volume, high-competition phrases. Everyone and their mother target these primary keywords. Instead, research related phrases and words that provide moderate traffic but feature much less competition! While the site slowly ranks higher for primary industry phrases, your vast collection of secondary keywords will provide a small but steady influx of business.
Step #2: Retarget Your Site Visitors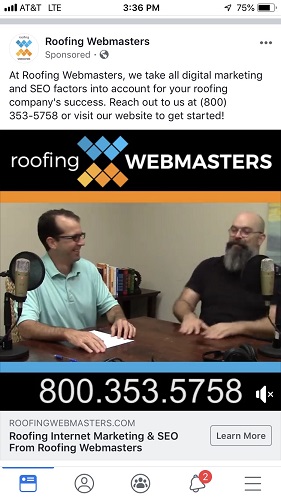 Once Google starts listing your business for all those keywords, it's time to examine your conversion process. Only a modest percentage of people landing on your website will stay for more than a minute. Even smaller is the number of people that become actual leads, but there is a lucrative way to increase that percentage: retargeting ads.
Supposed an inquisitive individual spends a couple of minutes on your site, then moves on with the rest of their day. When they later log into their Facebook or Amazon account, a familiar brand unexpectedly appears. The person clicks on the ad and lands back on the service page they explored earlier.
This is one of the most powerful forms of paid search marketing. Unlike the general crowd of people who see your listing in local search, retargeted ad recipients have already shown verified interest in your services or products. They have a significantly higher likelihood of converting into customers too!
You can also create retargeting ads that pursue local individuals after they've left a competitor's website. Earning qualified leads by poaching them from rival brands? That's a win-win situation!
Step #3: Engage With Content
Earlier, we briefly mentioned a crucial element of optimizing your website: the company blog. Blogs offer a convenient way to produce new content, which Google interprets as a sign of business activity. It also creates opportunities to earn listings for new keywords, meaning even more traffic (and potential leads) for your company! While creating engaging content may require significant time and energy, it's clear that optimized content almost always pays dividends in the long-run. So what sort of content should your company produce, and how often will you need to post it?
In content marketing, the number one rule is that your material must provide outstanding value for your target audience.
The easiest way to create value is to research what matters most to your customers. What sort of hot topics and questions are they talking about on the company Facebook page? You've probably also heard some of these questions as you chatted with clients in person.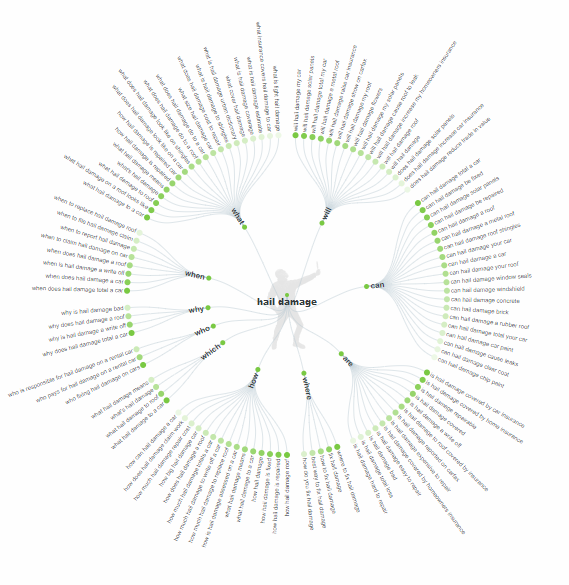 For the research phase of your content marketing, try Answer the Public. Their topical research tool allows businesses to examine hot topics from all over the web. For those that prefer free tools, the "People also ask" features of Google Search offer popular questions among search users.
If you really want your content to shine, formatting plays a crucial role in your materials' popularity. Too many articles use impenetrable walls of text and pictureless displays. Top search marketing performers arrange their material in easy to digest blocks, mixed in between vivid images and informative diagrams. Add in some thoughtful step-by-step lists, and you may even earn a featured listing in your local search results!
Content has a life of its own. Even when that favorite consumer guide of yours finally hits retirement age, you can rejuvenate it with a brand new 2019 (or 2020, 2021, etc.) spin! Of course, there's another way to use your popular content marketing material…
Step #4: Turn Content Into Ads
You've spent hours of your life crafting gorgeous, well-written guides for the company's content marketing. What if you could use all that hard work for your social media ad campaigns too? That's the beauty of Facebook Ads and Instagram Stories.
Companies can take their most engaging content and transform them into lead-generating ads. Videos, infographics, and blogs all have a place. Just make sure it continues to offer value for your target audience, and you'll naturally draw people back to your Facebook Business profile and company website.
Of course, there are many kinds of ads to try out in your social media advertising strategy. Remember those retargeting ads we talked about? Facebook utilizes a platform called Pixel to present ads to individuals coming away from your website (or your opponent's). Since people are often more willing to consume video content as they browse through social media, this is the perfect opportunity to capture their attention!
Step #5: Prepare Landing Pages
Let's say all your search marketing dreams come true, and high-quality traffic flies back to your website from the latest company PPC campaigns. Will your website be ready to seal the deal and convert them? Or will your would-be clients be greeted by an unformatted, unprepared wall of text?
That's where landing pages leap into action!
One of the perks of online ads is that you choose where your visitors "land" on your site. That puts a lot of responsibility on the pages that you select to close the lead. Oversell your services, and your visitors might feel put off. Act overly passive, and would-be customers lose their buying impulse.
If you really want to optimize your pages for higher conversion, follow these rules…
#1: Remind readers of their problem.
#2: Confirm that your service / product is the solution.
#3: Remove reasons for them to say "No" or "Maybe later".
#4: Don't dilly dally. Just give your call to action!
It's okay to take an authoritative voice in your call to action (CTA). At this point, many of your visitors are already close to making a purchase decision. They simply need the final facts and directions on how to start the transaction. Take a brief, brief moment to prove your credibility via a testimonial or trustworthy recommendation. Then tell them to call, email, text, or buy (whatever your CTA may be).
The Search Marketing Pros
That may be a lot of information to process. Just remember the general strategy:
#1: Website Optimization
#2: Retargeted Ads
#3: Content Marketing
#4: Social Media Ads
#5: Landing Pages
That's a winning search marketing strategy. Of course, the team at DFW SEO is always happy to support you with these online marketing efforts. Get a free consultation with a seasoned SEO professional, simply by calling us at (800) 231-4871!