4 Reasons to Hire an SEO Company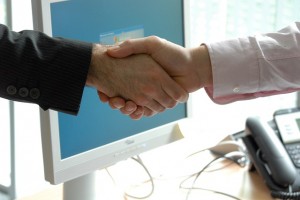 As we share tips and explain components of proper SEO, you may be left wondering: Do I need an SEO company? Perhaps you feel you have good handle on SEO and can do the work yourself. Or maybe you are not certain search engine optimization is really that important for your business. No matter your reasoning, the following are four reasons it is important to hire an SEO company.
1: People are searching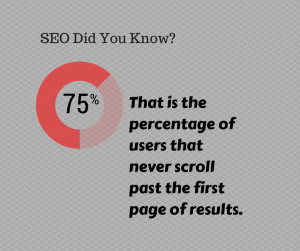 If you are of the belief that search engine optimization is really not that critical for your business, consider this fact: 91% of adult internet users employ the use of search engines. What does this mean for you? It means gone are the days of phone books and yellow pages and in its place is the modern online market. No matter what your business is, there are potential clients on the internet searching for the service you provide. And search engine results are the answer to their questions. Not only do people search, but 75% of users will never look past the first page of search results. So not only do you need to be found online, you need to be on the first page of Google, Yahoo, Bing and more.
2: SEO is not simple
Although we love helping our clients understand how SEO works, there is no way to simply teach someone the complexities of SEO overnight. In fact, good SEO requires the knowledge and experience of a whole team of individuals. That is why we have professional writers on staff, dedicated webmasters and expert designers. Although you may understand certain components of SEO well, it is difficult for one person to master it all. SEO takes coding knowledge, webmaster skills and proper content optimization abilities.
3: Time is money
One of the biggest reasons it is helpful to hire an SEO company is because your time is extremely valuable. You know best how to run your business, and you need to be able to dedicate your time to doing so. When you hire an SEO company to handle your internet marketing you are free to invest your time in the best place possible: your business. SEO work is time consuming and most business owners do not have the extra time to properly set up and run a complete web presence.
4: Your competitors are already there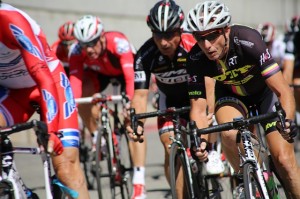 No matter if you ignore online optimization or not, your competitors are already online optimizing for important local keywords. If you do not reach these potential clients, your competition will. It is as simple as that. The good news is, it is never too late to join the race. In fact, with our superior SEO services, you can beat out competition that is already out there optimizing for important local keywords.
Talk to us today about how employing our team of SEO experts can help your company. We believe internet marketing yields the best return on any marketing dollar spent. And we look forward to helping you see how important it really is to hire an SEO company.