What to watch out for in SEO
Many business owners we talk to are afraid to work with another SEO company. That is because too often small businesses are taken advantage of by bad SEO companies. A bad SEO company will practice "black hat" SEO. This type of SEO takes short cuts that will ultimately hurt your business. In fact, if bad SEO practices go on long enough, your domain name can be permanently penalized.
Here at Dallas Fort Worth SEO we believe in transparency and honesty. We believe in empowering people with proper SEO knowledge so we have compiled the following five signs of a bad SEO company. Before you begin business with an SEO company, watch out for these signs of bad practices.
1. Promising you the moon and stars
While a good SEO company can guarantee results up to a point, be leery of any company that makes promises that seem too good to be true. If they tell you they can guarantee you the #1 position on Google's search results for an important keyword, they are untrustworthy. In the words of Google themselves in their SEO guidelines:
No one can guarantee a #1 ranking on Google.
Very simple and straightforward. Why can't they guarantee this? Rankings are based on a wide array of factors, some of which are controllable and some of which are not. This makes rankings impossible to guarantee. A good SEO company should have proven results that demonstrate first page placement for important keywords. 
2. Lack of transparency about current clients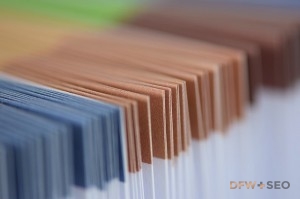 If the SEO company in question is not willing to share anything about current clients, you must ask yourself why. Any reputable company with experience will be excited to show you their successful clients. A company who refuses to give you a portfolio may be producing sub par work that they are not proud of.
We provide a portfolio for just this reason. Because when you play by the rules and produce high quality websites, you will naturally want to show them off to potential clients. Bottom line: if they are hiding their clients they are producing shoddy work.
3. Guaranteeing large amounts of inbound link building
Once upon a time almost every SEO company employed inbound link building tactics. However, the links came from link farms, false directories and other discreditable sources. Google has tightened up their algorithms and can catch bad inbound linking. In fact, not only do they catch it, they penalize it severely.
If the SEO company you are talking to or working with promises to build your inbound links overnight, run the other way immediately. Bad inbound linking could get your domain name penalized for life.
4. Their own content is copied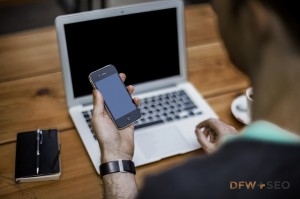 Take a moment to look over their company website and their blog. Is their content unique, relevant and free of errors? Copyscape is a great online tool for checking web pages for copied content. If they don't write original content for their own site, they will not be writing unique content for yours either.
Copied content will be caught by Google and penalized. Ask any potential SEO company what their system is for content management? For example, we have a team of professional writers who write every single page by hand for every new client. We never copy even a sentence of our content and it is all relevant to the client it is written for.
5. They ask for long term agreements
If a company provides high quality work, they will not need a long term agreement to keep their clients. We allow our clients to remain with us on a month to month basis. If an SEO company is asking you to sign a long term agreement, think long and hard before you do.
A long term contract is a way bad SEO companies will trap clients. If you sign a contract you cannot leave no matter if they deliver on their promises or not. We believe in allowing our clients to choose to remain with us on a monthly basis because we know our hard work will provide the results they need.
Keep your eye out for these five signs of a bad SEO company. By avoiding improper SEO you can keep your site from being penalized and ensure it optimizes the right way.