At DFW SEO we provide a wide array of design services for our clients. We can aid your company in building a proper company image through our logo design services in Dallas / Fort Worth. We can help you tweak an existing logo or we can start from scratch and design your company a custom logo.
Elements of Logo Creation
Our expert design team will discuss your preferences for your logo and get to work. They will take into consideration all of the basic elements of a logo: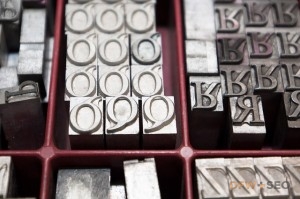 Typography
Colors
Visual Elements
All of these elements will be combined together to make a logo that fits your company image. A logo acts as an anchor for the rest of your design so it is important to have a professional, eye catching design. Our logos are the following:
[ezcol_1half]
Memorable
Versatile
Eye-catching
Unique
[/ezcol_1half]
[ezcol_1half_end]
Simple
Timeless
Adaptable
Custom
[/ezcol_1half_end]
The quality of your logo reflects the quality of your business. Our goal is to translate your company's values to a potential client through a relevant logo. We take into consideration our client's desires for a logo design and work with your company to create a long lasting logo.
Our logo design services are a part of our SEO service package. We provide premium logo creation in Dallas / Fort Worth at an affordable rate. In fact, all of our design services are offered to you at a fraction of the cost you would face from other companies. Talk to us today about improving the image of your business through a new, improved logo. We will implement this new design into your customized web presence.