Accelerated Mobile Pages (AMP's) are part of an open source initiative from Google to increase the speed and performance of mobile websites. The objective of AMP's is to encourage the development of more user friendly web pages. Since most web traffic in 2018 will be coming from mobile devices, it's time for websites to start enhancing the experience of their majority of users. Elements of AMP's include:
Cross Platform: Designed for any mobile device through every platform
High Performance: Fast, presentable, and easily navigable
Speed Consistency: Elite level loading times, all the time — almost instantaneous
AMP is a collaborative project, championed by Google, and involving a diverse group of industry experts. Tech companies, distribution platforms, and web developers all contributed to the project. Everyone involved with the internet has a stake in this project, seeing that the internet is a massive community, and making the best version of it helps everyone involved. To discuss how AMP's can help your Dallas / Fort Worth, TX business, give us a call 800.231.4871.
Faster is Better for AMP's
Accelerated pages are designed with condensed HTML. The goal is to make the website and its accompanying advertisements as lightweight as possible in order to expedite loading times. AMP's are so fast, that accessing their on page information seems instantaneous to the user. This is, of course, the goal, as it promotes user engagement and discourages bounces (exits). Elements that impact AMP site speed include:
Condensed HTML: AMP's only allow for modest HTML, eliminating the use of certain tags
Preset JavaScript: AMP has a library for JavaScript and anything not in it, can't be used
Streamlined CSS: Like HTML, certain CSS elements are off-limit
Some of the terminology above probably sounds foreign to many. Even so, it is the "behind the scenes" work of web developers that most effectively impacts loading speed. Google made this initiative open source so that developers could collaborate to improve the code as time goes on. The agreed upon set of rules gives everyone guidelines for improving the HTML.
Getting Started With AMP's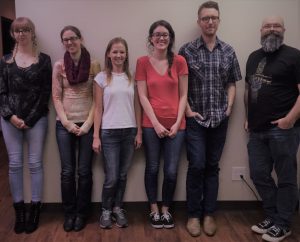 There are several resources for how to create AMP pages. Despite this, a professional web designer is recommended for optimal website performance. Dallas – Fort Worth SEO provides superior mobile design for business owners throughout the Metroplex. Our team combines experience and dedication to enhance your company's online presence.
If the time has come to start catering more directly to your mobile audience, DFW SEO is the perfect match for you. We are the #1 company for both mobile web design and search engine optimization. We design mobile websites using AMP technology so that your target audience can quickly and effectively reach your pages. Furthermore, we give them reason to stick around and complete the call to action. Call 800.231.4871 for Accelerated Mobile Pages.