DFW SEO is a top-rated Fort Worth web design company offering website design services for local DFW businesses. As a locally-renowned web design agency, we craft custom WordPress websites to drive traffic and conversions to your online platform.
Our services differ from most website development companies because we design completely custom websites instead of relying on templates. In addition, we merge our customer's websites with our digital marketing services like SEO, reputation management, and content marketing.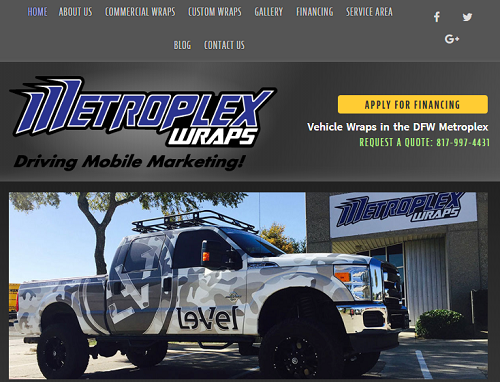 DFW SEO offers branded web designs that target new customers through SEO and conversion rate optimization
Fort Worth Web Design Services
The modern digital landscape requires innovative website development, including responsive design, site speed optimization, and website security. DFW SEO provides each of these essentials within our web design service packages.
Below you can review our list of web design services for Fort Worth, TX, business owners.
Responsive Design
Most users will access your website from a mobile device. Therefore, web design should focus on mobile-first displays rather than the more traditional desktop outline with that in mind. Luckily, an ideal solution allows for a mobile-first design that also presents well on desktop — responsive design. 
Advantages of responsive design include:
The website adapts to whatever device the user has.
The website maintains full functionality on mobile and desktop.
Google recommends responsive web design for SEO.
Responsive web design is the consensus choice for web designers worldwide. Because Google endorses responsive design, even more websites are starting to utilize the methodology. RWD fits in perfectly with Google's initiative to enhance user experience across the board.
Custom WordPress Design
WordPress is the #1 content management system globally and the one that works best for search engine optimization. As a result, DFW SEO website designers craft custom WordPress websites that capture your brand, logo, and color scheme. 
Some advantages of using custom WordPress websites include:
Best for SEO and SEO-driven content creation.
Compatibility with 3rd-party plugins.
Provides excellent user experience for visitors.
CMS alternatives like Squarespace, Weebly, and Wix lack the SEO compatibility of WordPress. Instead, businesses looking to create the highest-ranking websites should invest in custom WordPress designs. They are the most beneficial for a long-term digital marketing strategy.
WordPress websites have the most SEO potential, which is why we focus on custom WordPress designs.
Website Development Process in Fort Worth
We will begin the website development process once you sign up with Dallas Fort Worth SEO for website design services. Our team is dedicated to producing the best possible design for your company to reflect your brand's values and identity. Furthermore, our agreements are month-to-month.
Check out the web development steps below:
Initial Setup
SEO begins at the onset of your website. Design sets the foundation for your digital marketing campaign. Search engines crawl and index every page on your site, so an initial setup is critical in establishing a crawlable URL structure.
Some of the most fundamental website components include:
Choosing a content management system like WordPress.
Registering or transferring your .com domain with domain access.
Setting up a hosting account to host your website once it's live.
More goes into web design than the visual components. At DFW SEO, we handle every aspect of website development, so you don't have to worry about hosting dropouts, hackers, or other site security issues. Perpahs, most importantly, our development process focuses on SEO results.
Site Structure
Once your domain is registered with your chosen hosting service, the SEO process comes to the forefront. Each website needs a hierarchy. The structure should consist of; Home Page – Parent Page – Silo Page, with each category and subcategory optimized for search engine results. 
Components of site structure to consider include:
URLs and URL sub-folders to organize your pages and posts.
Navigation menus that appear optimally on mobile and other devices.
Internal links allow users and Google crawlers to navigate other topically relevant pages and posts.
An aesthetically pleasing design should be secondary to site structure. The visual aspect of your website matters less than the technical components. Still, we also create the best graphic designs to ensure that your site converts visitors who find it online.
Search Engine Optimization
We know that Google prioritizes websites that provide a positive user experience. The process Google goes through to interpret website information is known as crawling. While crawling your website, Google looks for user-friendly indicators so that they can index it and market it to their users.
More specifically, web crawlers look for the following:
Content quality that meets Google's standards and adequately covers the page or posts' intended topics.
An XML sitemap that provides Google with a continually updated roadmap of your page URLs.
HTTP status codes that help Google properly navigate your website.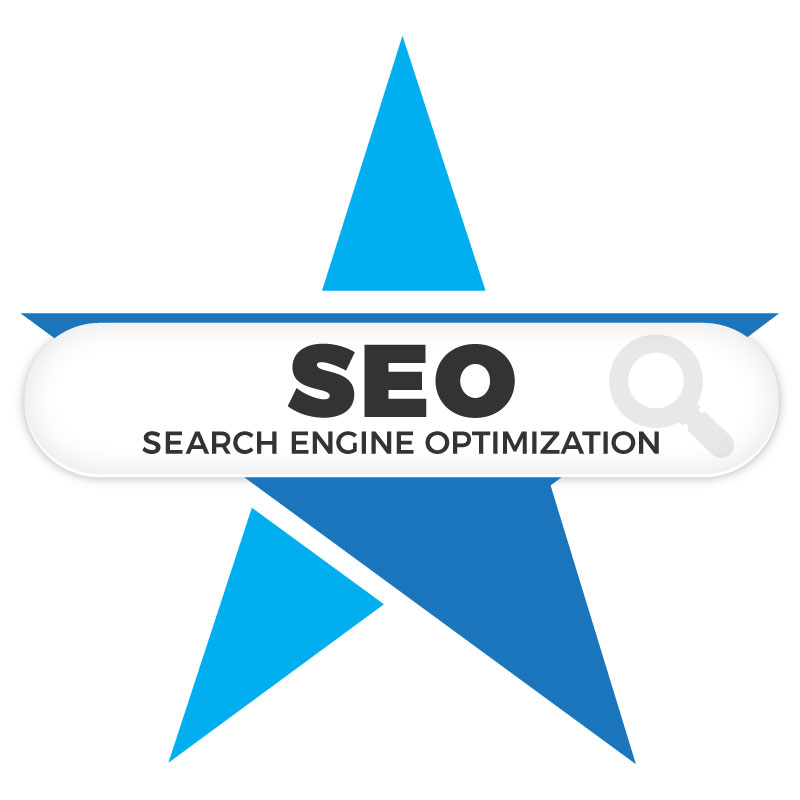 You cannot have strong Google Rankings without a robust custom website which is why we integrate design and optimization.
Best Web Designer in Fort Worth, TX
Fort Worth businesses don't always have the time or resources to design a website themselves. The Dallas Fort Worth SEO design team is happy to provide the solution. We offer website design services to businesses throughout Dallas – Fort Worth, and surrounding areas. 
Our design team works closely with our SEO experts to create the ultimate internet marketing solution for your needs. We've worked with thousands of businesses in various industries, from HVAC to business consulting and beyond.