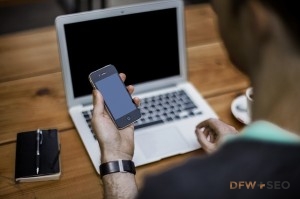 Appearances matter to the success of your business. We provide premium web design services in Dallas / Fort Worth for our clients. We are a high quality, but affordable DFW website design company. Our web design services work in conjunction with all of our SEO services to help your website optimize online. We can work with an existing website design or start over from scratch for your business. Talk to us today about the design services we offer.
Does website design matter to SEO?
Although in the world of SEO content is said to be king, properly optimized content must be paired with a proper web design. Google sees more than just what meets the eye. They also analyze the coding and structure of your website design. The following are all important for a properly optimizing site: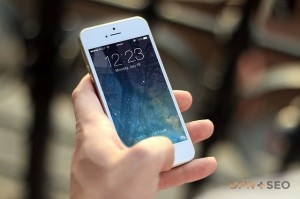 Unique design: Template designs will never optimize as well as a unique, custom design. Our expert team of designers will create your company a unique design. We never copy our designs or use templates.
Properly coded: The coding behind your design matters. Our designers are experienced in properly coding the website they design for your company.
Well structured: There are certain ways of structuring your website that will help it optimize better than others. A good rule of thumb is, does this structure make logical sense?
Easy to navigate: Google is trying to send their users to a website that is easy to use. We provide sites that are easy to navigate and make logical sense to a user.
Fast load time: Your website can lose rankings due to slow load times. No one wants to wait for a site to load, so you need a web design that is premium in quality, but fast in load time.
Responsive design: Your website should be easily viewed on any mobile device. This means your menus, content and images all need to respond to the size screen they are being viewed on. All of our websites are designed with a responsive design.
First impressions are priceless
But beyond what search engines look for, potential clients are also affected by how your website looks. Imagine pulling up to a business and realizing the building is run down, weeds litter the walkway and there is no open sign. If a company's location looks abandoned, out of date and foreboding, odds are good a potential client will turn around and look for a reputable business. The same can be said for your website's design.
Does your website look outdated? Is it pleasing to the eye? Or does it make a potential client believe you are unprofessional and possibly out of business? Most consumers will decide within 10 seconds of landing on your website whether they will do business with you or not. And in the internet landscape there are always more options. Don't let your website's design scare away potential clients.
We help our clients take advantage of first impressions. We create custom, modern website designs for every client. We will implement functional elements (such as estimate forms, contact forms, etc.) and create an easily navigable website.
Talk to us today about web design services. We provide high quality website design in Dallas / Fort Worth for all of our SEO clients.