Reaching consumers organically through social media is no longer a worthwhile option for local businesses. Facebook's algorithm update has essentially eliminated organic brand content from appearing on user timelines. Twitter posts are old news within seconds, and the engagement level for Twitter links is low. Other platforms like Instagram focus less on branded links, and more on images. LinkedIn is still an option, but its niche of B2B marketing somewhat limits its reach as well. If you can't perform organic marketing any longer, you can shift your efforts to social media advertising. Advantages of this method of promotion include:
Optimization: Ad copy, visuals, and calls-to-action can be optimized
Targeting: Ads can target locations, demographics, and industries
Testing: Ads can be tracked and measured in real-time
Visibility: Ads increase visibility on social networks
Reallocating your resources from organic marketing to paid advertising can help increase leads generated from social media platforms. The internet marketing landscape is constantly evolving and Dallas – Fort Worth businesses that stay ahead of the curve will continue to maximize their revenue stream. Conversely, businesses that fail to adjust to modern trends will be left with obsolete practices and negative ROI. Make your online presence expansive and innovative with social media advertising services from DFW SEO. Call 800.231.4871 to learn more.
Measuring Advertising Performance
Implementing social media ads is pretty straightforward, especially with tools like Facebook Ad Manager. The complicated part can be tracking and analyzing the subsequent data. The good news is that all of the major social platforms offer a native analytics tool so that users can track and measure advertising performance. With Facebook Insights, Twitter Analytics, and others, companies throughout Dallas – Fort Worth can analyze and improve their campaigns. Metrics to focus on include:
Click-Through Rate: The rate by which users click your ad after seeing it
Engagement: The amount of users who engage with the ad
Impressions: The number of times your ad is displayed (whether seen or not)
Reach: The number of unique users who see your ad
Based on performance measurements, companies can make on-the-fly adjustments to their advertising campaigns. If you notice a lack of engagement in your ad, try switching up the call-to-action, or perhaps the visual content. Research indicates that videos create more engagement from social media users than text or image-based advertisements. Managing social networking ads on your own can be an overwhelming task. The experts at Dallas – Fort Worth SEO are happy to assist you in every way possible.
Top Social Platforms For Advertising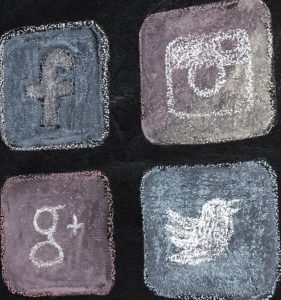 We know that Facebook is the most active social network, and that Twitter and LinkedIn have built up a sustainable following. We also know that Instagram is the fastest growing social platform on the web, and that YouTube transcends social media altogether in many ways with its incredible amount of usage and consumption. On which of these platforms should companies advertise? The answer depends on your specific circumstance. Dallas / Fort Worth SEO will go over each option with you, and help you make the most informed decision possible.
There are a variety of companies that offer social media advertising, and make promises they can't keep. At DFW SEO, we set measurable goals. This way, you can hold us accountable for our performance, and also reap the benefits of sustained success. We believe that internet marketing works best when all components work together. That's why our services expand beyond social media, and also include SEO, PPC, and web design. If you are a business in the Dallas – Fort Worth, TX area, give us a call at 800.231.4871 for social media advertising services.