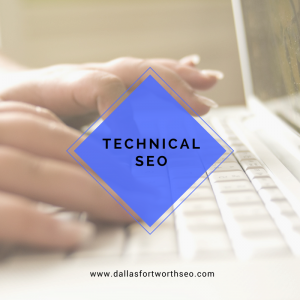 Search engine optimization has three major categories, on page SEO, off site SEO, and the less discussed; technical SEO. While the other two categories are mostly self-explanatory, technical SEO presents greater nuance and requires a more in-depth understanding of design terminology. Attempting to grasp all three concepts can be difficult, particularly while running a full time business. Dallas – Fort Worth SEO is here to save you the stress. Check out the differences below:
On Page SEO: Content related optimization on a primary website (i.e. company website)
Off Site SEO: Content related optimization away from a primary website (i.e. social media profile)
Technical SEO: Non-content related optimization on a primary website (i.e. site speed)
Every component of SEO impacts ranking and visibility. Paying mind to only two while ignoring one can negate the work you've done moving forward. At DFW SEO, we believe in a complete online presence. That's why we include each SEO element in our services. Not only will your on page content be optimized, but so will your off site content, and the technical aspects of your primary website. To learn more about technical SEO and how it can help you website succeed in 2018, give us a call at 800.231.4871.
Examples of Technical SEO
Without tangible examples, technical optimization can be difficult to grasp. Dallas – Fort Worth SEO helps you through each step of the process, providing examples and insights that you won't find anywhere else. As a full-spectrum online marketing firm, we cover everything from technical search optimization to pay per click advertising. With research to support our ideal of a complete online presence, the sky's the limit for local businesses that choose to partner with us. Examples of technical SEO include:
Crawling and Indexing: Optimizing for Google web crawlers
Mobile UX: Ensuring optimal user interface (especially on mobile)
Site Speed: Maximizing loading speed
URL Structure: Implementation of a URL hierarchy
There's some disagreement about the impact of technical SEO on ranking and visibility. At DFW SEO, the evidence is clear, and the impact is real. Google has essentially endorsed this concept with their mobile speed initiatives, including their latest tools to help websites start winning on mobile. It's hard to ignore the effect of loading speed on user experience and subsequently on ranking position. As Google's algorithm gets more sophisticated, producing the most technically sound website possible will become an even greater priority.
Improving Crawlability
Using the robots.txt file, web developers can optimize website crawlability. To put it simply, there are certain pages you wan't Google to index, and certain pages you don't. Facilitating each of these wants is part of technical optimization, and a task included in the services of DFW SEO. Obsolete pages with low ranking potential are strong candidates to be disallowed. In contrast, your most appealing pages should be easily crawlable, with the objective of being indexed on Google SERPs.
Because technical SEO is inherently "technical" the presence of a knowledgeable web developer is ideal, if not required. Dallas – Fort Worth SEO has several web developers on staff ready and eager to help your company website reach its fullest potential for 2018 and beyond. When collaborating with our SEO and content teams, as well as our PPC advertising group, the sky's the limit for your DFW business. To learn more about technical SEO, and how it can improve lead generation, call 800.231.4871.