A website is alot like an industrial building — it requires a strong foundation to build upon, and a blueprint for executing the vision. On the world wide web, blueprints are apparent in the form of sitemaps and page structures. These concepts are presented in many variations. The goal of each of them is to plan your website structure, and communicate its information to search engine crawlers. Examples of site structure variations include:
Link Structure: Your internal link structure should invite users to easily navigate between child/silo pages and parent pages
Page Hierarchy: Websites should have main pages, parent pages, and child pages, each of which makes sense to the user
URL Structure: Your URLs should follow your page hierarchy, with child/silo URLs being subsets of main URLs
Many options exist for structuring your website. Whether you want to go with a linear structure, a webbed structure, or a simple hierarchy, Dallas / Fort Worth SEO can help get the job done. Our web design team is the best in the DFW Metroplex and we've designed all kinds of websites for all types of industries. We know that the sitemap and page structure sets the stage for subsequent tasks like SEO and web design, so we make sure to provide the attention to detail it requires. Call 800.231.4871 for sitemaps and page structures.
The Purpose of a Sitemap
A sitemap is a file, generally in XML format, that lists website pages and communicates content organization to search engines. Google details the process of uploading a sitemap which will optimize your site to be displayed on search engine results pages (SERPs). Some of the advantages to uploading a sitemap to your website include:
Adaptability: Sitemaps alert Google to content changes, which are necessary as time passes
Crawlability: Sitemaps make it simple for bots to crawl your website, and accurately index and market your information to users
Organization: Pages, and the content within them, should be organized in a way that enhances user experience
Visibility: Informing search engines about your content helps them market you efficiently, and contributes to the ultimate goals of online presence and lead generation
Website organization is important, but we cannot discount the benefit of page metadata that is provided by XML sitemaps. This metadata informs Google and other search engines about the importance of specific pages relative to one another. Sitemaps also provide valuable insights to website administrators about incoming traffic, through sitemap reports.
How to Structure Web Pages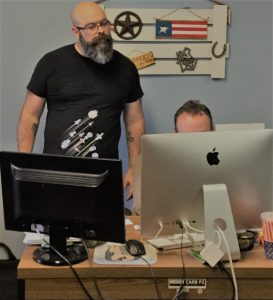 Every site should be structured with the user in mind. Google prioritizes user experience over everything else, and your sitemap should follow suit. Identifying a target customer is step one and putting yourself in their position can help develop your sitemap. For example, a main page or service/product page could represent a top level page, while a subcategory of that service or product would represent a lower level page. Sometimes pages in this hierarchy are referred to as parent and child pages.
At DFW SEO, we design each of our clients' websites with a sitemap and page structure. But our services expand beyond that point. In addition, we offer search engine optimization, structured data markup, and website design. We stay up to date on the latest Google algorithms to keep pace with search engine crawlers and put our clients in the best position for sustained success. If you would like to further discuss SEO sitemaps and page structures, call Dallas – Fort Worth SEO at 800.231.4871.