NAP citations refer to your company's name, address, and phone number directory listings, hence the initials; N-A-P. Because of their expanded reach, the accuracy and consistency of your citations impact Local SEO. Moz's Local Ranking Factors study lists citation signals as a 10% weight. Of course, which directories you join will depend on your industry (HVAC, roofing, etc.) Still, all businesses should join the essential directories.
Best Citation Sources for Fort Worth Businesses
Better Business Bureau (BBB)
Facebook
Google My Business
Yelp
Apple Maps
LinkedIn Company Directory
Bing
MapQuest
Super Pages
YellowBook.com
Thumbtack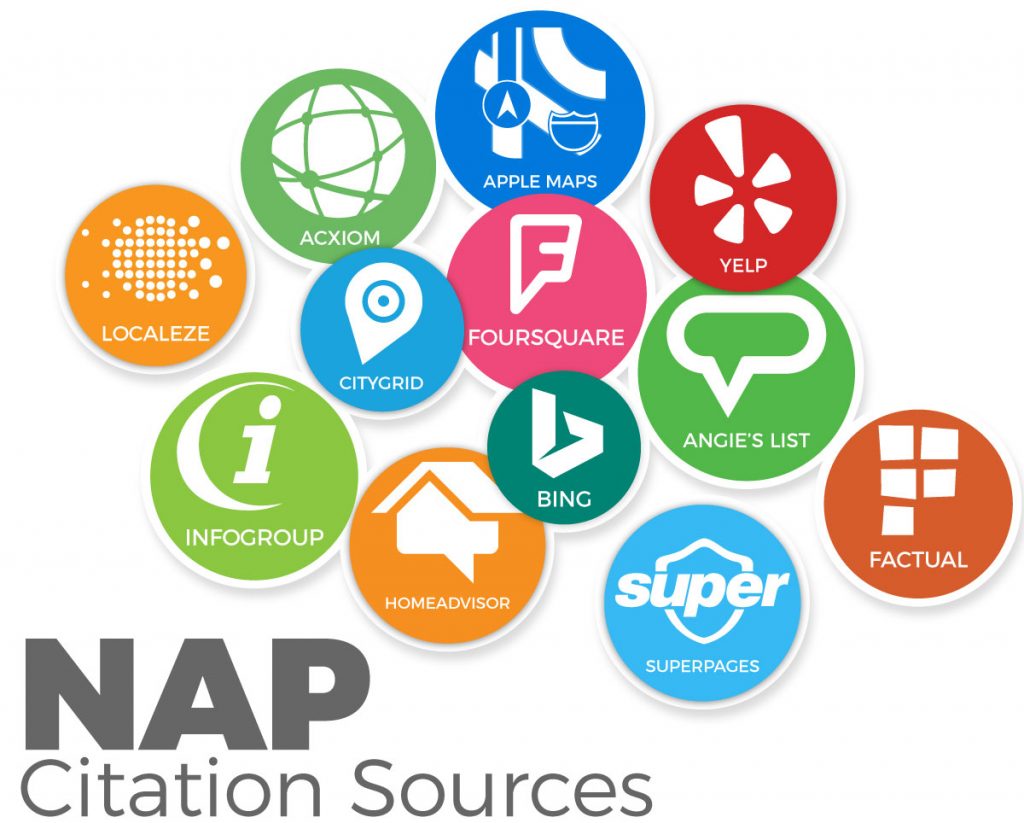 Some online directories are appropriate regardless of your specific industry
How to Optimize NAP Citations in Fort Worth
The key to effective citation building is accuracy and consistency. Your company name, address, and phone number must be accurate for obvious reasons. You don't want someone finding your listing only to call the wrong number or visit the incorrect address. Secondly, search engines can attribute your citations to a single entity when they remain consistent.
Accuracy
Listing the wrong phone number can cost your business hundreds of leads. Similarly, the incorrect company name might confuse prospective clients or prompt them to locate the wrong business. Your address should also be accurate, which is even more critical for a storefront business.
Consistency
Aside from not wanting to confuse your future clients, NAP consistency is important for SEO reasons. Some SEO gurus have overstated the importance of NAP consistency. For example, you can still rank your website if one of your listings has the wrong address. However, consistency does help create algorithmic synergy for your brand.
Industry Specific Directories for DFW Businesses
At DFW SEO, we work with all types of businesses. As a result, we cater our directory submissions based on your industry. For example, contractors will appear on HomeAdvisor, while a restaurant shows up on FourSquare. You can review some of the industry directories below:
Contractors
Angi
The Blue Book
Construct Connect
Construction.com
HomeAdvisor
Houzz
Iambuilders.com
Lawyers
Avvo
Best Lawyers
FindLaw
HG.org
Justia
LegalMatch
Legal Zoom
Martindale-Hubbell
Nolo
SuperLawyers
Dentists
Ace Dental Education
American Dental Association
Dentist Directory
Dentists.com
Dentistry in World
Every Dentist
Geo Dentist
Super Dentists
Smile Guide
The Dentist Hub
Doctors
Doctor
Healthcommunities
HealthLine
Healthprofs
LocateaDoc
Vitals
RateMDs
Wellness
Get DFW Citations Today