There's no understating the importance of NAP citation sources for local SEO. One citation stands out above the rest and it's Google My Business (GMB). GMB is a business listing directory in which business owners can create, claim, and verify their listing. DFW SEO offers Google My Business management services to companies throughout the Dallas – Fort Worth Metroplex. Some of the qualities that make GMB the premier citation source are:
Impact: GMB listings have more of an impact on local search optimization, as Google can directly correlate your company with your GMB listing
Optimization: GMB listings can be optimized with keywords, marketing your company directly through a Google operated database
Visibility: Google My Business listings come up in Google search results, along with the review ratings that accompany them
Its direct connection with Google makes its standing as the top citation platform sensible. That connection also drives its influence on search visibility. A well optimized GMB listing has a great chance to appear in several spots on a search engine results page (SERP). The local 3 pack shows maps business listings, while the knowledge graph pulls information and images directly from your GMB profile. Call 800.231.4871 for Google My Business management services.
Does Google My Business Impact Local Search?
Of course. In fact, Google My Business is one of the foremost aspects of your local marketing campaign. Since most local searches are performed via mobile device, making your business accessible to that market is critical. GMB represents the gold standard of online directories and will have the most direct influence over search visibility and lead generation. Google My Business pages impact search in the following ways:
Branding: Recognition is a serious marketing factor, particularly for local search, GMB pages allow for business owners to brand their page with company logo's, photos, description, and hours of operation
Local Results: On Google SERPs for local searches, you will often notice 3 listings under Google Maps. To become part of that 3 pack, business owners must make certain their GMB page is claimed and optimized
Proximity: Google has the technology to craft local search results based on the location of the user and the location of the business. Accurate NAP information is a requirement for attracting local customers
There are, of course, other directories, such as Better Business Bureau, Yelp, and more, but none of them hold the weight of Google My Business. Since Google is the source for the majority of your marketing leads, and having immediate visibility on SERPs is a great way to promote your business to the widest audience, GMB is the unchallenged premier citation directory. Dallas – Fort Worth SEO can help you claim and optimize your listing today.
Fort Worth & Dallas Internet Marketing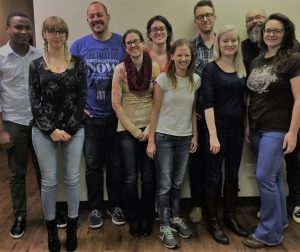 Do you run a small business in the Dallas – Fort Worth area? If so, you should strongly consider investing in the best internet marketing company in the Metroplex; DFW SEO. Our years of experience working with local companies has equipped us with invaluable insights into local optimization and lead generation. Our business model focuses on sustainable business growth so that your success is ongoing.
There is more than one way to be successful online, but each strategy relies on a few fundamental principles. There is no better place to start than claiming and verifying your Google My Business page. This listing and profile will serve as the anchor to your local SEO endeavors. If you require search engine optimization services in Dallas – Fort Worth, you have come to the right place. Call 800.231.4871 for Google My Business management.