What is Arlington SEO?
Arlington SEO refers to the optimization of an Arlington, TX area business website and, or listing with the intention of increasing search visibility on Google.
Who Needs Arlington SEO?
Businesses in the Arlington, TX area can benefit from local search engine optimization. When SEO is applied to your website or business listing, you can expect to appear more predominately on Google search results for relevant keywords. At Fort Worth SEO, here is our process:
Website Design
We take your existing domain name (or create one if you don't have one) and create a highly optimized design to encourage higher search rankings along with on-page conversion rates from visitors. Our designs incorporate your company's color scheme, logo, staff images, and mission statement.
Keyword Research
As a preparation for content writing, we research the highest volume keywords within your industry, and create a site structure to match them. Our goal is to drive relevant traffic to your business, and that is done by identifying relevant keywords and crafting website pages around them.
Content Writing
Our team of in-house content writers craft relevant, unique, and engaging content for your visitors. We write content for each service page and follow SEO best practices so that you can have the best chance of ranking for target keywords within your industry. Our content is mapped out prior to writing.
On-Page Optimization
Aside from quality content, every page needs proper on-page SEO so that Google knows what to rank it for. The most fundamental on-page factors are title tags, meta descriptions, and image alt text. We place the corresponding keyword within all of these fields, so Google knows what it is.
Local Optimization
The entire concept of Arlington SEO is to rank in the Arlington-area and drive Arlington-based customers to your business through its website and listings / citations. Our NAP citation service ensures your company is listed in the proper directories, and our Mapping service gives you the best chance of appearing on the Local 3-Pack for keyword-rich queries.
Technical Optimization
Technical SEO is an often overlooked aspect of optimization. Technical aspects include site speed, internal linking, schema markup, etc. Our team of programmers and designers make it so that every technical part of your website is optimized for Google. This way, all the other methods will work as planned.
More About DFW SEO
Dallas Fort Worth SEO provides expert search engine optimization management for Arlington businesses, as well as design and monthly upkeep. If you want to rise above competitors when potential customers search Google, Yahoo, and Bing, you need Dallas Fort Worth SEO on your side.
SEO and PPC Management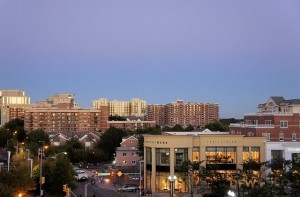 Dallas Fort Worth SEO's excellent content writers will work to ensure your existing website is properly optimized month after month so that you consistently stay at the top of the search rankings. A website that stays stagnant will drop in rankings over time. Arlington's Search Engine Optimization gurus at Dallas Fort Worth SEO are here to make sure that doesn't happen.
You won't find cheaters at Dallas Fort Worth SEO – we play by the rules to give Arlington business owners a responsively designed website that is responsibly managed for SEO and PPC while also providing excellent, interesting content for your customers.
Did you know Pay Per Click is the single quickest method for having a business, offered service or product found online? Our PPC managers make sure your Arlington business will show up on the first page results for all the major search engines within a few days, and, more importantly, make sure you stay there.
If you're sick of not seeing your business' web page show up in search results for Arlington then the search engine optimization and internet marketing management experts at Dallas Fort Worth SEO are waiting for your call.
Call at 800.231.4871 for Arlington SEO Services