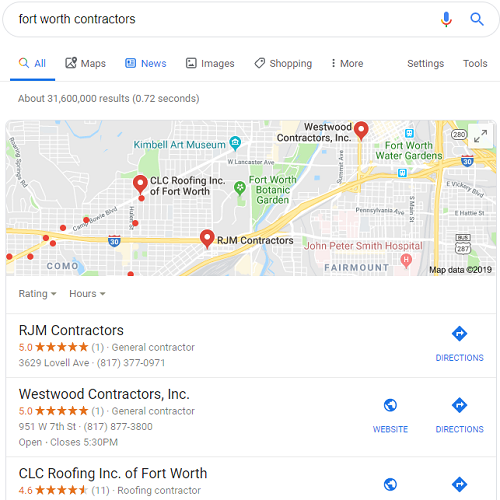 Multiple Paths to the Top
Just a few years ago, the only way to earn top placement in your community's local search was to dial down on keyword optimization. This lead to all kinds of website writing habits that we now steer away from, such as keyword stuffing. As Google continues to expand its repertoire of search engine results page (SERP) features, local Dallas Fort Worth contractors find new and exciting ways to claim premium front page real estate!
Today, we'll explore some of the greatest opportunities for plumbers, HVAC contractors, and roofers to rise to the top in local search. If you've been struggling to make a dent in online search marketing, don't fret. You'll found some valuable tips in here for your business!
Local SEO Basics: SERP Features
Most listings in a Google search engine results page look just like those we've known for the better part of 20 years: simple headlines with descriptive text underneath. These organic results don't require payment, but they do require extensive research and time investment. They don't have the flashy pizazz of other SERP features we'll talk about today, but they still claim a significant share of traffic from the front pages.
What other types of SERP listings can we find on the front page (and beyond)?
Types of SERP Results
Traditional Organic Results
Rich Organic
Organic with Links
Reviews
Images
People Also Ask Entries
Local Packs
Featured Snippets
Paid Ads
We're especially interested in the last three entries here. Most listings come free of charge. However, it takes a lot of effort to maximize your results from these search engine marketing elements!
Ranking #1 on Google: 4 Paths
Let's explore each type of these key SERP features, plus how your contracting business can work to earn those wonderful top ranks! Keep in mind, most of these require a Google My Business listing and an optimized website. More on that later!
Local Packs
Local Service Packs – Premium Organic
As one of the most traffic-driving SERP listings available to contractors, the local service pack also creates some of the most intense competition. These special listings feature map locations, reviews information (usually), contact details, and call to action buttons to each listed company's website and location directions.
If you want your business to start appearing in local map packs, start by completing your free Google My Business listing! Make sure your address is exactly the same in every citation profile, BBB listing, Facebook Business page, etc. Google needs to establish your company as a trustworthy service provider, and part of that process is confirming your physical address. Inconsistent addresses (even minor differences) look bad to the search engine and make ranking #1 on Google much harder.
Traditional
Traditional Organic SERP Listings
Of course, this wouldn't be a helpful guide without touching on the good, old-fashioned organic search listing! These days, organic results come with a variety of potential enhancements based on the optimization of your website. For those avid collectors of reviews, you'll find alluring rating features that set a business apart from those without them.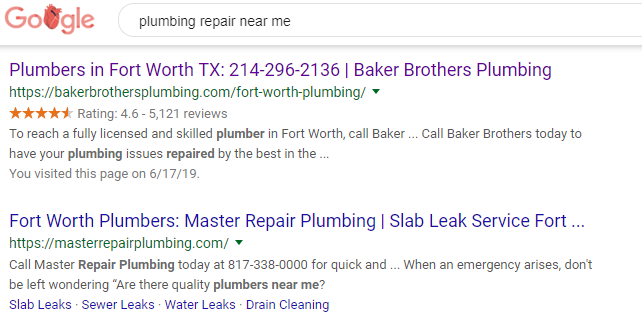 You'll notice in the example above that contractors can also earn special listings with service page links available at the bottom. These make it even easier to direct people to their services, though they may not have the impact of a well-established customer rating. These enhanced listings have even greater impact for users on mobile devices, as each individual listing can occupy the majority of the screen.
Featured Snippets
Featured Snippets – Prestigious Insights
Featured snippets set your business apart as an authority on a particular subject. Snippets may be directly related to one of your services, or it may focus on a consumer topic within the industry. Either way, they provide some pretty exciting real estate at the top of local search results!
How can your company earn a featured listing like the one above? It does take some careful planning, fantastic writing, and shrewd formatting. Snippets get awarded to especially informative blog posts, videos, service pages, and guides that provide special insight for Google Search users. Content must be formatted correctly to be considered for featured snippets. If you haven't already, check out our detailed guide on how to create performance-driving content.
PPC Ads
Paid Search Campaigns – Bypassing Others
Perhaps the fastest way to claim a spot at the top of local search results is to create a winning Google Ads campaign. Not only do paid ads bypass a large percentage of local competitors in your service area, they also sit above the majority of search listings (even map packs)! For those plumbing, HVAC, and roofing contractors with optimized company websites, it's easy to craft ads that link directly to their hottest services.
So how can your company earn a top spot in paid search results? First, you'll need to reexamine your keyword strategy from your website's content development. Try to focus on high-volume, low-competition keywords for the best results. There's still competition for premium keywords, so expect to pay more if you're going after phrases like "AC repair", "emergency plumber", or "roof storm damage".
You should have plenty of opportunity to experiment with quality campaigns. Businesses only pay when someone clicks on their ads, and you can easily track the success of your campaigns over time. It may take a few tries, but you'll discover what works best for your target market!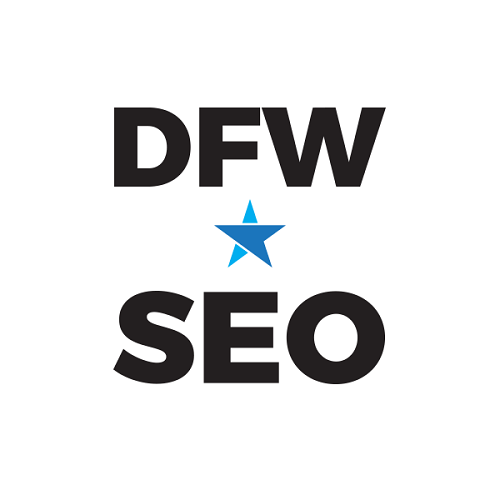 Need an Experienced Contractor SEO Team?
Ranking #1 on Google demands careful planning, deep knowledge of local SEO, and continued effort to maintain your marketing projects. At DFW SEO, we know what it takes to earn that premium placement in Google's front pages! If your business doesn't have the time or the resources to manage your digital marketing, consult with one of our experienced professionals! We'll be happy to create a plan for your company that leads to long-term success.
Call us today at (800) 231-4871!