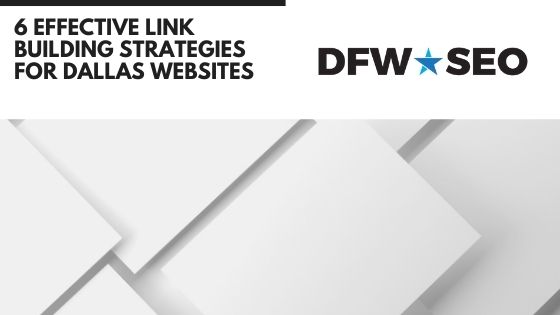 If you struggle with website link building in Dallas, this post will help you understand the process and get better results.
Did you know that link signals are among the most important Google ranking factors? So it's no secret that building external links to your website strengthens your Dallas SEO. That's why there is such a high emphasis on marketing at the professional and DIY levels.
Part of the reason many Dallas businesses are willing to pay good money for a professional to handle SEO is because link building is complex. Blindly building links can result in a Google penalty, and failing to invest in any link-building strategies limits the impact of other SEO strategies.
Some people don't realize that it's not just about the quantity of the links; it's also about the quality. For example, you can get many links from small, non-authoritative websites around the internet, and you still may not see a significant increase in traffic to your site. That's because search engines like Google will also consider the quality of the links that lead to your site.
That's part of what makes ranking for links so difficult. Difficult but not impossible. You can employ some tactics to give your backlink profile an instant shot on the arm. In the following post, we will be talking about some of the most effective link-building tactics for Dallas websites.
1) Guest Blogging
If you are already following solid SEO tactics, your business's website has a blog. Nearly any business would benefit from having a blog in many ways. One of the ways is by leveraging the content you use for your blog.
Case in point: guest posting. A guest blog post is where you post an article on a colleague's website and insert a link within the text. The link must present value to the readers and maintain relevance for the topic.
Guest posting is a great way to gain external links and generate buzz around your content. But, of course, you will want to put your best foot forward in the blog content (compelling, well-written, entertaining, informative, etc.).
Furthermore, you want to target authority sites. However, it's ok to start small. Start with other people or businesses related to your industry – make sure they are not your direct competitors.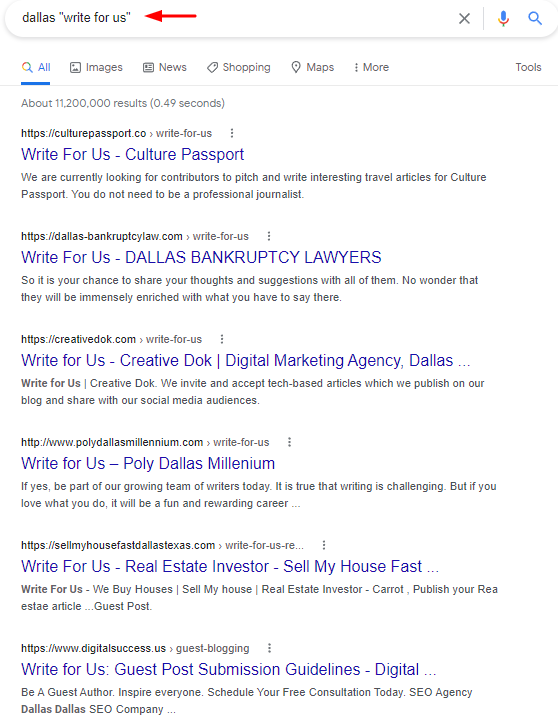 2) Linkable Assets
Having something of value on your site will make building links much more manageable. Aside from excellent blog content, you may want to explore video content, informative articles, and white papers.
Going beyond the peripherals, you can also entice others to link to your site simply by having a great product or service. Producing valuable content results in natural link building, which Google wants.
The most important thing is to have something to offer – some linkable asset. If you have been investing in good content marketing, then chances are you already have something of value to provide the masses.
3) Link Outreach
No matter what kind of link-building strategy you prefer, there's no getting around the fact that you will have to reach out to people, whether they be admins, webmasters, or other business owners.
You may find that the most effective means of establishing external links to your site is simply by asking for them via email or phone. The important thing, though, is knowing who to ask.
Remember that you aren't trying to help the competition. Anyone you ask for a link will have to share a relevant audience. So it's all about knowing who to ask. In general, you will want to reach out to businesses that complement your business, not compete with it.
Here's an example. Let's say you are a plumber. The kinds of businesses you would want to reach out for links with are tool suppliers, maybe some of your equipment suppliers, local hardware stores, general contractors, real estate agents, or even property management companies.
Other plumbers are the kinds of businesses you don't want to contact. Instead, try to think of companies that would provide mutually beneficial value to website visitors.
Then, it's simply a matter of getting in touch with them and proposing a link insertion. For example, maybe the website has a resource page listing corporate partners.
Conversely, perhaps they have a blog post where your linkable asset might add value. But, ultimately, the more detailed your request is, the better chance they will take action.
4) Editorial Source
One of the easiest and most effective ways to generate links on high-profile news and media sites is by becoming a source on sites like HARO and Muck Rack. 
When you register as a source on these sites, journalists will contact you about stories they want to write that might be relevant to your field or area of expertise.
It's easy, and you will receive multiple requests for information, ideas, or information on a product you know about a day. Of course, some businesses will get more recommendations than others, but it's a nearly effortless way to build white-hat links on news and media outlet sites.
5) Social Sharing
Sometimes earning links is about getting your content in front of the right people. We touched on linkable assets as a way to attract links. It's much easier if your content ranks well on Google search as people will naturally cite your content as a reference in their articles.
Another strategy, however, is sharing your content on social media platforms. Perhaps you have a significant following on Facebook, YouTube, TikTok, Instagram, or Linkedin. If so, share your best content assets on your timeline and hope that followers link back to the URL.
There's no downside to sharing your content on social media, as it can drive traffic to your website, even if it doesn't result in a new link. But, of course, the chances of getting a link depend primarily on the quality of your content, so make sure to produce valuable assets.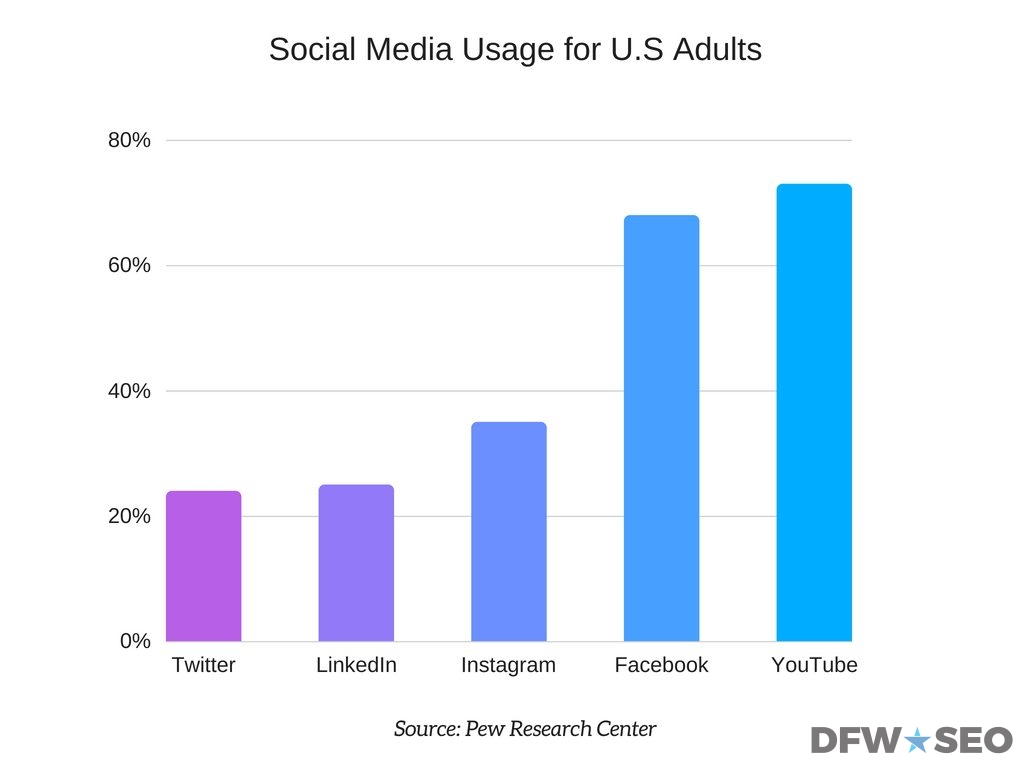 6) Directory Listings
Dallas businesses can submit website links manually on directories like Better Business Bureau, Yelp, and HomeAdvisor. These directory listings are called nofollow links, which means Google treats them as a ranking hint rather than a full-fledged endorsement.
It makes sense that Google wouldn't hold these links in the same regard since anybody can build links back to their own website. However, nofollow links are still valuable, especially for local businesses. Remember, multiple ranking hints begin to add up and boost ranking.
It would help if you targeted local directories in Dallas like Dallas.com. Also, if you belong to a specific industry like pest control, look for directories in those niches, like Texas Pest Control Association. You will earn credit for website link building in Dallas as these add up.