The trend of mobile and what it means for your business
With a new year upon us, we are always looking to see where the latest trends are taking SEO. And as 2015 kicks off, one thing is very apparent: our world is increasingly mobile. Check out the following stats from Search Engine Journal which demonstrate this trend of mobility:
In 2014 1.3 billion smartphones were shipped
People spend 151 minutes per day on smartphones (which supersedes the time spent on TV or laptops)
Approximately 1 in 5 searches on Google are location related
And searches for "nearby" have grown 5x since 2011
So what does this mean for your business? Two simple things:
1) Local optimization
With more and more people searching via a mobile device, you need to optimize for local search. As the above stats indicate, people are increasingly searching for businesses that are "nearby." So the question remains, do you optimize for local keyword searches?
2) Responsive design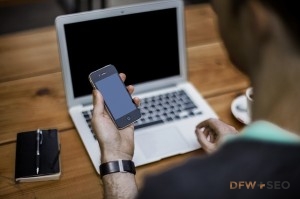 With the increase in mobile users, your site needs a responsive web design to increase lead conversion. If someone goes your website on a smartphone, tablet or other mobile device is your site aesthetically pleasing and easy to navigate? We provide all of our clients with a responsive design which literally responds to the size of the screen it is viewed on. This means your clients can navigate all your great content with ease, without losing anything from your site.
If you are ready to take advantage of the mobile trend, give us a call. We will work hard to ensure you are ready for the new year ahead!