Are you searching for an HVAC Local Marketing Service Provider in Dallas, Fort Worth, TX? If so, DFW SEO is an outstanding option. Our Local Marketing Agency provides Local SEO, On-Page SEO, Off-Page SEO, Content Marketing, and Website Design.
As a top-rated Fort Worth marketing agency, DFW SEO has been around for 10+ years. Our company has worked with hundreds of HVAC contractors to achieve sustainable results with a substantial ROI. Read below if you want to learn more about our air conditioning SEO services.
Local SEO
Our Local SEO services for HVAC contractors include Google My Business optimization, local landing pages, local link building, and reputation management. In addition, our in-house software tool, DataPins, gives HVAC contractors an advantage over local competitors.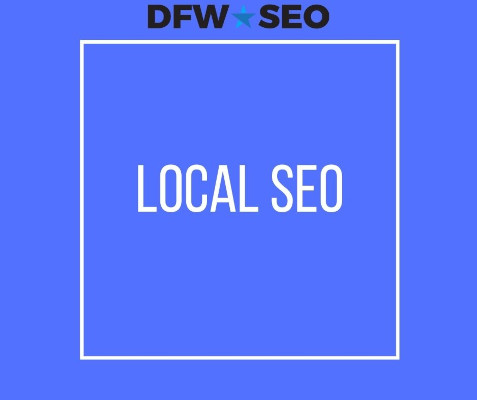 Local SEO is our expertise and we can help your HVAC website rank on Google Maps and Google Search in DFW
Google My Business Optimization
Google My Business, now known as Google Business Profile, is essential to local SEO. The majority of your organic clicks will come from the Local Map 3-Pack, which considers the proximity, relevance, and prominence of your GMB listing. We optimize your listing to show up as much s possible.
Local Landing Pages
Local landing pages allow your website to rank on traditional organic results in multiple cities. Location pages also influence your GMB rankings on the Map Pack. Some agencies call these local pages "city pages," but our service provides higher-quality content than other providers.
The DataPins tool automatically updates your local city pages with unique content.
Reputation Management
Reviews influence local rankings and conversions for heating and air contractors. Our team attends to your reviews on Google, Facebook, Yelp, and other platforms. In addition, DataPins helps you generate more reviews by sending automated requests through SMS and email.
DataPins
DataPins influence every aspect of your local marketing, from SEO to reputation management. In addition, DataPins helps you convert more visitors into customers by providing high-quality social proof that establishes credibility and trust with prospective customers.
On-Page SEO
Our on-page SEO services include keyword research, internal linking, and title tag optimization. As a veteran of the SEO industry, we understand that these three levers directly impact organic search rankings in 2022. We have a full-scale approach that allows HVAC companies to get clicks.
On-Page SEO requires keyword research, internal links, and title tag optimization for the best possible results
Keyword Research
Keyword research is the foundation of on-page SEO because it allows each page to target a keyword-based on relevance, volume, and intent. In addition, we prioritize keywords based on your service offerings and the opportunity to garner high-conversion clicks.
Internal Linking
Distributing topical equity from one page to another is a critical aspect of on-page SEO. Not only does internal liking help guide users through your website, but it helps search engines crawl your pages accurately. An example is linking from your how-to blog post to your service page.
Title Tag Optimization
Our team crafts high-quality title tags that target keywords and improve click-through rates. Google sometimes re-writes title tags automatically, but only if you fail to provide proper context for the page. Our team consistently inserts relevant title tags that Google likes and shows.
Off-Page SEO
Dallas Fort Worth SEO provides off-page SEO services for HVAC companies. Our off-site SEO services include citations, link building, and social media marketing. In addition, some aspects of off-page SEO overlap with Local SEO, like reputation management.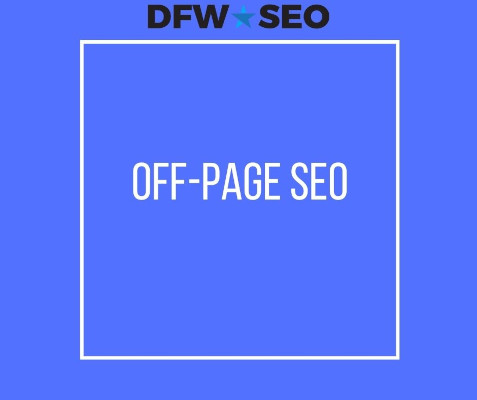 Off-page SEO is about establishing your AC company away from your primary website (citations, links, etc.)
Citations
Our services include citation building through Witespark. Every HVAC company gets its business information listed on directories through Whitespark. As a result, your website gets foundational links, and you establish baseline credibility for your business and office address.
Link Building
DFW SEO also provides link-building services through outreach, guest posting, and content syndication. Editorial links differ from citations because Google views them as an endorsement. As a result, editorial links influence rankings more than citation links.
Social Media Marketing
DFW SEO lists your company on Facebook, Instagram, and Twitter to establish a social media presence. Our agency also shares blog posts and other media on your social media pages to send social signals to your website and generate engagement from social media followers.
Content Marketing
Dallas Fort Worth SEO provides content marketing services for heating and cooling companies. Our content marketing plan includes service pages, blog posts, and content sharing. You can review the details of each content type below. Local landing pages are discussed earlier.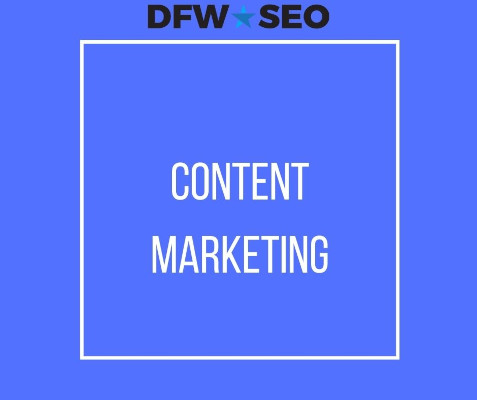 Value is established through content marketing in the form of service pages, blog posts, and content sharing
Service Pages
Service pages are pieces of content that target service-based HVAC keywords. For example, the keyword air conditioning installation requires a service page. In addition, we publish pages for each service you provide based on keyword research.
Blog Posts
Blog posts serve a different purpose for HVAC websites, but they remain necessary for SEO reasons. We publish high-quality blog posts that can be considered a content asset. While these posts won't necessarily bring in new customers, they will generate inbound links to strengthen SEO.
Content Sharing
It's important to share your content on social media and Google My Business to increase engagement and activity online. While blog posts don't always convert customers, they generate traffic for the bottom part of your sales funnel. As a result, your website acquires more backlinks.
Website Design
Dallas Fort Worth SEO is an award-winning website design agency for HVAC companies. Our websites showcase your brand, color scheme, and staff to establish credibility with visitors. In addition, we optimize your website for speed, SEO, and conversions.
A custom HVAC website helps convert visitors into customers while improving SEO and increasing engagement
Site Speed
Users want fast websites in 2022, and that's what DFW SEO provides. Our web design teams ensure your websites load instantly on mobile and desktop devices. In addition, visitors can navigate quickly to all pages.
Site SEO
We build websites using WordPress for optimal SEO. With WordPress, it's easy to add internal links, custom menus, and target keywords throughout your website. WordPress is also compatible with SEO plugins like Yoast, RankMath, and DataPins.
Website Conversions
Website traffic is only as valuable as its conversions. For HVAC companies in Dallas and Fort Worth, it's all about converting customers. We insert calls to action on your website, including clickable phone numbers and user-friendly contact forms. We notify you whenever you get a lead.
Sign Up With DFW SEO