What does Panda 4.1 mean for me?
Google originally released their algorithm update dubbed "Panda" over two years ago. But just this past week they released an update to the algorithm nicknamed Panda 4.1. If you have a company website that you are hoping to see gain in the search engine rankings, keeping an eye on these algorithms is important. They determine who Google will place on top and who will be bumped down. So what does Panda 4.1 mean for you? Although there is no way to ever fully grasp the entirety of these algorithms, Panda 4.1 has one simple emphasis: content.
Weeding out the bad
Google's purpose in releasing these new updates is to weed out the bad. Google wants the users of its search engine to receive quality results for their keyword search. This is why content is so important and increasingly so.
Many sites have seen their rankings drop over the past week during the release of this update. The following are all things Google is looking for in its search for winning content:
Depth: Your website's content should not be "thin" but should have a deeper degree of knowledge on the topic at hand. Google wants more than a simple explanation, they are looking for a well researched page.
Original: Google is strictly enforcing the idea of original content. Copied and duplicate content is being strictly penalized.
Authoritative: Is your website an authority on the subject matter at hand? Google wants its users to be led to an authoritative site that will provide reliable information.
Free of error: Google is also capable of checking the grammar and spelling of a page. A webpage riddled with errors will not prosper as Google continues to emphasize well-written content.
A potential win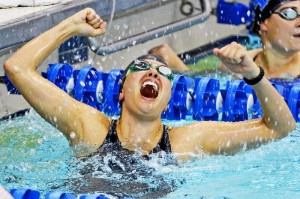 Google's Panda 4.1 is a potential win for your small business. By emphasizing quality content, they are giving small companies a chance to optimize locally. If you are ready to optimize for dozens of keywords in your local area, focus on quality, original content.
We have always believed in quality content, and we continue to strive to provide the best for our clients. We have an entire team of degreed writers dedicated to providing authoritative content for small local businesses. If you need assistance with improving the content on your website, feel free to give us a call for a free consultation.