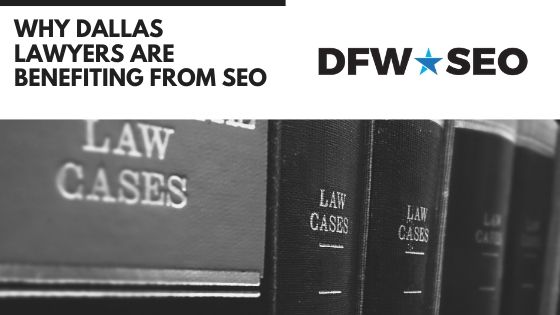 Times have changed and so too has the way that businesses market themselves. While this might not seem like it would matter to someone like an attorney, it certainly does have an impact. While traditional methods of advertising as an attorney are still there (think newspaper and television ads), digital marketing has provided a new and powerful avenue for them to market their wares.
Digital marketing, powered by search engine optimization (SEO), allows law firms to be more easily noticed in online searches. And thanks to Google's new search algorithm, users can now search based on location, making it even more likely that a business can get itself noticed.
The benefits of SEO for law firms and attorneys
There are certainly other avenues of online marketing like buying ad space, but that can get costly quickly – namely, every time someone clicks on the ad. Not only that, people are not so likely to click on these ads because they are often seen as being spam to the user themselves.
This is why making certain that, as a law firm or individual attorney, having an effective SEO strategy is imperative. It provides a greater return on investment over a longer period of time and pages that are near the top of Google's SERPs because of sound SEO strategy rather than spending money to remain at the top.
Here are just a few benefits that lawyers and law firms can experience building their SEO for a local area like the Dallas area.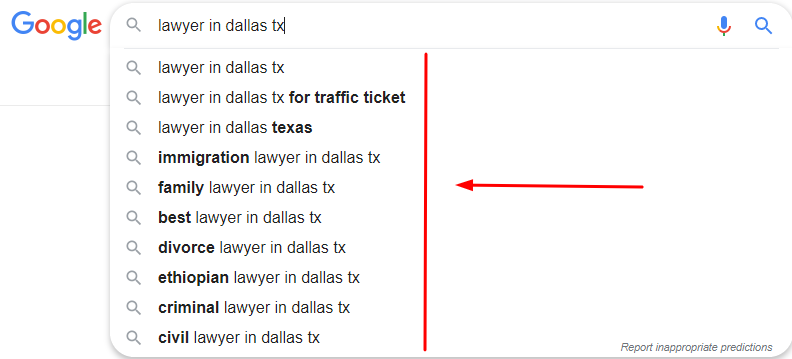 Increase brand awareness as well as online visibility
SEO is a long-running process and takes time as well as patience. This might leave you wondering how to increase the visibility of your website and content right after you publish that content without having to pay extra money on things like search engine advertisements.
One thing that you should do is post your content to social media. This allows for a spike in your overall page views while the SEO simultaneously works to help improve your overall SERP ranking. Not only that, it allows other individuals to share your legal content, which helps to spread the word of your services and law firm.
Your firm can also promote content across social media in order to promote awareness of your brand to individuals in the Dallas area that might not have heard of your firm. Additionally, when you publish links from your website through social media to external websites, you create those important backlinks that have a big impact on SEO.
Publishing great legal content
One of the biggest and most important benefits of lawyers using SEO is that publishing content that is both relevant and informative to your website allows your firm to be more easily discoverable by that particular audience.
Make sure that when you create content to research it, write it, and post it so that it is informative to the audience. This will be relevant to the search engines, making your website an authority on the topic at hand and driving up traffic to your website.
These potential clients are more likely to click on the law firms that appear near the top of the SERPs. When you optimize your website's content and maximize your SEO, those search engines are more likely to display your website near the top of the search rankings.
Publishing case studies on your website can also increase the likelihood that your audience will find your firm to be a trustworthy one and that it is up to date with any changes that might be going on within the legal industry. Establishing that trustworthiness is essential.
Be sure to improve the functionality and design of your website
Your website is the single most important tool that you as a business have in the digital marketing game. This is because the vast majority of potential clients will check out a website of the business they have an interest in using before they actually use it.
For this reason, being certain that your website is fully functional and that it has a fresh and unique design is imperative. It is the first impression that your business sets; make it a good one. Having a strong design that is fairly easy to navigate sets the right tone for your audience and it makes you more discoverable in search engine rankings.
Websites that don't provide access to information quickly – either due to things like poorly coordinated menus or long load times – are given lower rankings in the SERPs and, in some cases, can be removed temporarily from those search rankings altogether.
When you optimize your website for both mobile and desktop users, you give your site a much better chance of being clicked on by users in your target audience; ones that cannot cater to these needs will be fighting an uphill battle in this regard.
Establishing firm credibility
For any website, being able to establish your business as a credible one is perhaps the most important battle. You can say on your own website how great your firm or business is, but people are going to assume that you would say that about yourself, right?
This is why online reviews are so critical to the success of a business and its digital marketing campaign. Not only that, reviews play a major part in the SEO process and Google values them heavily in their search engine rankings. Simply put you need to have reviews and good ones at that.
Google (and other search engines) have built-in review systems that will allow previous clients to offer their reviews about your firm. To a law firm, it is crucial to show your audience that your firm is trustworthy and offers reliable legal services that they and their family and friends should use.
You might also be thinking that you have to ignore or defend any negative review: don't. Acknowledge and respond to negative reviews by responding to them in a professional manner. This will show prospective clients that you take negative reviews seriously and that your aim is to provide the best services possible.
Think about publishing featured testimonials on your site as well. This allows new visitors to read perspectives from previous clients on their experience with your firm and services. It is the electronic form of word-of-mouth and it is still a very useful method of marketing.
Convert more of those qualified leads
When you implement better SEO practices on your website, it has been proven that you can attract potential leads to your website. And while those leads are great in practice, simple exposure to that information might not be enough to actually convert them to clients.
This is where a good call to action comes into play. Use phrases like "Request Legal Assistance" which encourages readers to take that next step towards signing up for your services. Having a call to action on each landing page is essential for this. It can be in text somewhere on the page or in a button that is strategically placed somewhere on the page as well.
Adding these calls to action to the end of an informative piece of content can go a long way as well. Something at the end of a case study or article can offer each reader the option of something like a free consultation. You should also provide your phone number on each page because contacting you should be as easy as possible for anyone perusing your website.
Remember that your website is the gateway to converting those potential clients that would have an interest in your firm into actual paying clients. Giving them all the means and tools that they need to do this is imperative to your success as a business.
Conclusion
Optimizing your website to be more visible to the search engines is a vital part of any business, especially for a law firm. Prospective clients need to know about the services that your firm offers and what it is your firm can do for them. Making certain that your website is as optimized as it can be is your key to reaching a larger audience, one that may not have been previously aware of your services or your firm as a whole.
There are a variety of things that you can do to make your website more visible to prospective clients. Taking each of those steps can make your website more visible and a more viable platform to share meaningful content that can boost your business and make your law firm more visible.
It might also be more worthwhile to look into a digital marketing agency. While it might save a bit of money to take on the task of optimizing your website yourself, a professional can be worth the money. There are things that they can do more skillfully and can get your website up and running in an efficient way far more quickly.
In any event, keep your website running smoothly and you should see an uptick in traffic and, eventually, clients.