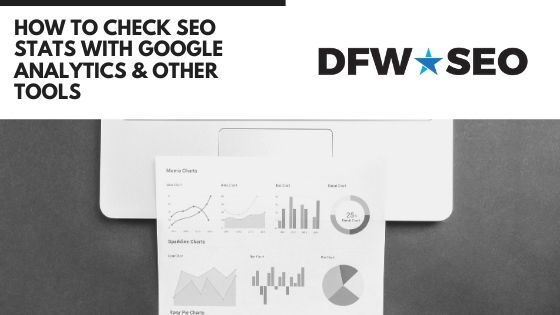 If you have a website of any kind in 2019, there is a good chance that you have heard something about the analytics aspect of having a web presence. But the key is knowing just what kind of things you can find out through these analytics.
Even more important than obtaining the information through analytics is knowing just what can be done with that information. After all, having the information is all fine and well but if you do not know what to do with it, none of that really matters, does it?
That is why most web services now offer built-in analytics tools for each owner to use. Things like Google Analytics and Yoast SEO provide real-time statistics that will show you detailed information about your website that you can use to improve the way it runs.
But what exactly is available through these statistics packages? Here is a bit of an overview.
Overviews
This is where you can view the basics: things like page views, unique users that clicked on your website, how long each user's session time was, and so on. This is a brief overview of how well your website is doing on the whole, though it isn't granular enough to give you much else.
This aspect of your analytics package is great for a 30,000-foot view of how your website is doing, but if you want to implement any kind of corrective action, you need to dig deeper into the numbers and overall performance of your website using other tools.
Overall SEO analysis
Easily accessible through the dashboard of most analytics packages is an overall SEO "health" check. What this means is that it shows you any potential errors that you have with your SEO as well as recommendations on how to accurately correct these issues.
Even the most knowledgeable of us make errors when using SEO and these built-in correction tools help to keep things as tight as they possibly can be. They will even offer specific analyses like pointing out what pages might have a low word count and the kind of impact that it will have on your SEO.
Having this general checker at your disposal is great if you are more familiar with the inner workings of SEO and only need a gentle push in the right direction to get those critical errors corrected. Making these corrections will go a long way towards the overall health of your website and making it a more viable search option.
Specific Stats
One of the great things about these analytics tools is that they will offer you comprehensive statistics regarding not only the overall traffic of your page but things like backlinks, your click-through rate, individual page traffic numbers, and a whole slew of other stats that can really be helpful if you know how to use them.
The easiest way to do this, if you are not particularly SEO inclined, is to take a look at where your website is strongest and where it is weakest. In the areas that you are strongest, this is easy as you can just keep going forward with the same strategy and perhaps even put a further emphasis on it.
For instance, if your social media is great at driving traffic to your home page, this is something that you will want to keep implementing. Or perhaps your website has a page where you house all of your offers and discounts and that does particularly well; you wouldn't want to change these things and you might want to make a little bigger of an emphasis on these to help make up for the weaker aspects of your page.
These analytics tools are also great for helping you find a weakness in your website and giving you the tools needed to improve them. This goes back to the overall SEO analysis that will offer tips on areas where you are weakest – low word count, too few internal links, etc. – and offering you suggestions on how to best correct them.
Having these tools at your disposal gives you a more detailed look at just what is working and what is not for your website and how to best institute corrective action. Simple traffic numbers are great, but they don't tell you much about the story. With these detailed breakdowns, you get a much better picture of what works and why.
Audit Reports
This ties in somewhat with the first portion of this piece, but there are SEO Audit Reports available through some of these analytics packages that will not only show you where there are issues but include step-by-step instructions on how to best fix those issues.
Depending on the service you use, this can also include video tutorials on how to best correct these issues. This allows you to get really granular in your analysis and corrections, helping your website to run as refined as possible.
In some sense, this can be a bit of overkill but the way to grow and build your business' online presence is to make your website run as smoothly as possible and to make it as easily identifiable to search engines as possible.
And that's the key, isn't it? Your website could be the most informative and helpful that there is on the internet but if no one can find it, it's not good for much. That is the whole point of SEO: to make your website as optimized as it can be so that search engines can more accurately find it when associated keywords and locations are implemented.
Your analytics packages are there for a reason and they can be extremely powerful tools in making your website more optimized for search engines, generating more traffic, and driving users towards sales. At the end of the day, your website is both the first impression that you make to new consumers as well as the vehicle that most consumers will use to both learn more about your business as well as purchase services and products.