What you may not have realized is that there are more than 1 million small and medium-sized businesses that sell their products on web behemoth Amazon. And now, like Google and YouTube, where your business ranks in the searches can mean a massive difference in your bottom line.
The fact of the matter is that, on Amazon, your business is part of the crowd on the platform. There are so many other businesses that are competing with you for those same potential customers and potential dollars. Understanding how to improve your ranking can get you far better results on Amazon.
What you might also not know is that Amazon has a ranking algorithm that it uses to determine a product's overall ranking. Knowing how to best use that algorithm is the key to getting your business improved overall rankings and getting your products higher up in searches.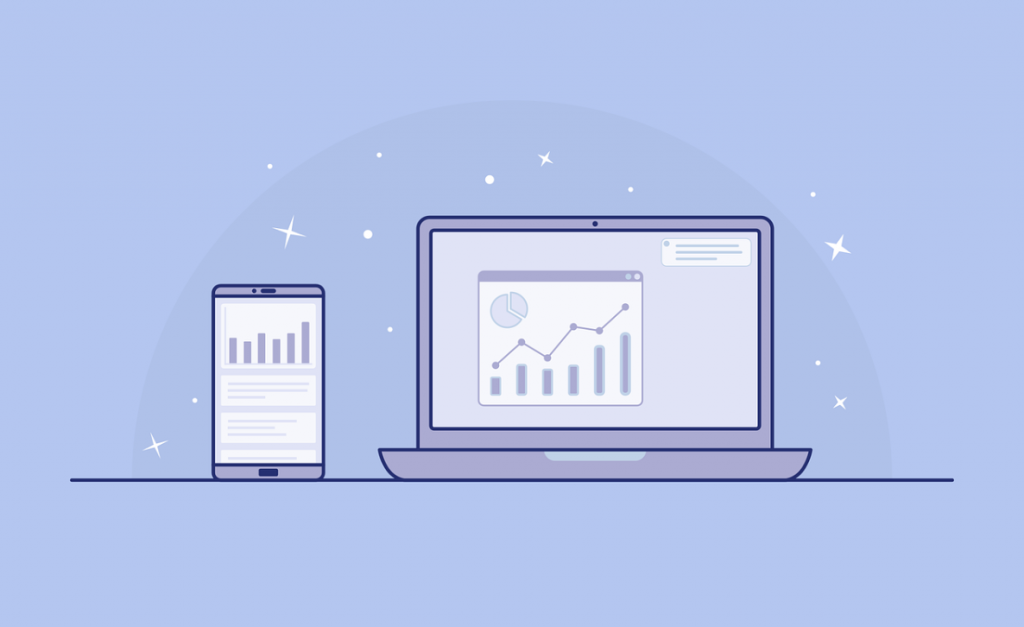 Just what is Amazon's ranking algorithm?
Known as A9, Amazon's ranking algorithm is what the site uses to bring up the best results for their customers who use their search feature. The algorithm will look at a variety of different products and ultimately it chooses how to display them based on a number of different factors.
Getting to the top of the search results is obviously imperative as it is the best way to reach some of those really valuable leads that will ultimately benefit your business. Not only that, it is imperative that your business get to the front page of the search results because a whopping 70% of Amazon's customers never even go past the first page.
So, how do you ensure that you optimize your ranking on Amazon and get to that first page of results? There are a few proven methods that make sure that you dominate the Dallas area market.
Searched Keyword Relevancy
One of the primary things that Amazon looks at is keyword relevancy. The goal here is to make sure that relevant products that closely match the user's search hit the first page of results. Amazon does this because these are the results that will most likely lead to clicks and, ultimately, buys.
To make sure that your products appear in the right kind of search results, you want to make sure that you choose the right keywords for the job. Once you have the keywords that best match your area and the services that you offer, you can integrate them into your listing.
This means that you have to place the most important keywords in the most valuable places like the product description and title. This will ensure that your products will ultimately rank for those keywords.
Pricing
This is mostly because people are generally looking for the best deals on whatever product they are searching for. In order to rank well in the Amazon search results, you want to make sure that your products are priced correctly. The best way to ensure that you have the proper pricing is to check up on your competitor's pricing for the same product keywords. Look at how they price the products that they offer and compare it to the price that you might have had in mind.
Be careful not to overprice your products when compared to competitors. Again, Amazon users want the best deals and more often than not will not even give a second glance at products that are more expensive than their competitors. Amazon actually knows this and will assume that your conversion rate will be lower due to the higher price point and will actually rank your product lower.
Get your prices in line with the rest of the industry if you don't want to land lower in the rankings. When you keep your prices in line with the competition, you ensure that you stay relevant to the search results that matter.
Complete Product Listings
One of the most common mistakes that companies make is that they don't complete their product listings. The key to helping your overall product ranking in the search results is to create as full and informative a product listing as you can. Don't add tidbits and then publish; make it informative so that the customer doesn't have questions about your product.
Providing valuable information to your audience is the key to earning those conversions that will turn into sales for your business. The customer will feel far more involved and informed when it comes to your products and that will make them feel more comfortable when it comes time to purchase a product.
A complete product listing is also great for you to highlight the essential features of your product. You can use this platform to highlight those features and tell the customer why they should choose your product over the competitors.
Conversions
What you might not realize is that your conversion rate is one of the biggest contributing factors to your overall Amazon search ranking. This makes sense when you think about it. Amazon wants the best ranked products to be the ones that have higher conversion rates and ultimately leave customers satisfied. Amazon's ultimate goal is conversion and they want the proven winners.
To earn more conversions, make sure that your product is relevant to any search queries that relate to it. When your product is more relevant, you make sure that those leads are more likely to end up clicking on it. Keeping the aforementioned price tag in line with where it should be is also a key factor in conversions as well.
Stock Supply
One thing that can really hurt your overall ranking on Amazon is having items that are out of stock. Keeping your products in stock so that consumers can purchase them is a great way to keep yourself relevant in the search rankings.
Amazon will not rank products near the top if their users can't buy them immediately. Users become discouraged when they see your listing and can't purchase it because the item is out of stock. Amazon takes note of this and having items that are out of stock frequently can really hurt your rankings.
Keep close track of the number of each product that is in stock. If you have a product that is a hot mover, you can prevent any outages by keeping track of what you have lest and re-stocking that product early.
Sales rank
Amazon will also rank every product's performance relative to others in the industry. So if you offer Dallas-specific products, it will compare your rankings to other Dallas-area businesses. When you go into the product details and look over the Bests Seller Rating, you will see an array of different categories; this is where you will find your sales rank.
The sales rank ultimately is what correlates directly to the number of conversions that your products earn. If you find yourself having products being purchased instead of the competition, then you will see your sales ranking get lower. In this instance, a lower ranking is actually better than a higher one.
It can't be said enough, but Amazon wants the products that are most likely to sell at the top of their rankings. If your products prove that they are consistent sellers, this will help to improve your overall ranking and get you to the top of the search results. This will help you get more of those conversions that turn into revenue for your business.
Reviews
Selling the product is one thing, but if customers are routinely unhappy with the quality of your product, it will catch up to you. Reviews are one of the most essential parts of earning a high ranking through Amazon's search results. Amazon wants sales, but they also want the product pages that have the best reviews.
This is because, in this day and age, people depend heavily on product reviews. What other way of getting to know a product is there than to rely on the experiences of those who have previously owned the product? It's like getting a referral from a family member or friend. You trust these reviews and feel more confident in purchasing that product when you trust the ratings that they are given.
Needless to say, the higher the overall ratings on a product, the more likely consumers are to purchase that item. On your product pages, encourage consumers to leave reviews when they use your product. If you offer a quality product, you will definitely be grateful when those reviews are left because they will help to boost your overall ranking and make you more visible in those search rankings.
Because of how big Amazon is and how important it is to businesses across the globe, it is essential to make sure that you do all you can to optimize how your products show up in the rankings. The better the rating that your product gets, the more likely it will be to show up on the top page of the search results.
If you want to dominate the Dallas-area search rankings on Amazon, follow these tips and you'll be the go-to business in your industry in that area.