Why your company should maintain a blog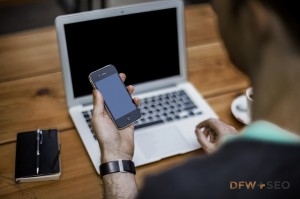 For any business type a blog can be an extremely valuable asset for your web presence. If you have never considered a company blog, now may be the time to start implementing this important SEO tool. Or if you have a blog, but it sits untouched, reconsider your content marketing strategy. At Dallas Fort Worth SEO we not only set up an internal blog for our clients, we also maintain the blog on an ongoing monthly basis. We do so because blogging is one of the many details that matters to Google and other search engines.
Check out the following six reasons it is important to blog for business:
1. Fuel for SEO
First and foremost, your company should maintain an internal blog because it provides fuel for your SEO. Google and other search engines will rank companies higher that have a well maintained blog. Keep in mind the blog needs to be internal and posted to frequently.
2. Connection
Blogs are an excellent way to connect with your clients. By providing useful information you will engage people so that they keep returning to your site. This also will help keep your company in the forefront of their mind when they are in need of your services.
3. Personality
Blogging is an informal format for sharing information. This allows your company's personality to shine through in your postings. Consumers trust companies more when they see you as human. The personality of your blog will also allow you to engage clients in a two way conversation, instead of a static format like your web pages.
4. Expertise
Blogs are a wonderful way to demonstrate your expertise in the field you work in. They are the perfect place to share useful information that answers common questions your clients might have. By sharing helpful knowledge from your industry you will build trust with potential and past clients.
5. Localize
Blogging is a place where you can implement localization. You can highlight local events and share information that is relevant to the area you are in. This helps people see you as a part of their community, making you a logical local choice in the future.
6. Social Media
As you add entries to your blog you also provide perfect material to disseminate out across all of your social media platforms. This helps boost your social media campaign while boosting overall SEO.
If you are interested in implementing a blog for your business, please give us a call. We provide high quality blogging services as a part of our ongoing SEO work.