A motivated small business owner is always looking for opportunities to grow their business. Social media provides a great opportunity to share your business with others. In fact, it has become noteworthy if a small business doesn't have a social media presence. But is it worth the time commitment? The answer is a resounding yes! Here are three ways you can use social media to grow your small business.
1. Get Your Share(s)
Sharing is the number one benefit social media has over a traditional web site. If you share useful, engaging content with your social media followers, they will share it with their followers, and so forth. That is the kind of exponential growth you can't get by simply giving someone a business card with your web address on it. Social media makes sharing simple. It just takes one or two clicks, and your content will be seen by a whole new audience.
2. Create Exciting Interactions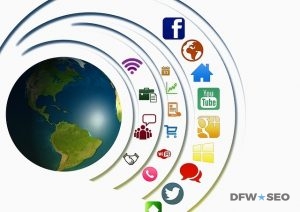 Interactivity is another important part of social media. Your audience isn't content just to sit and watch a conversation take place. They want to jump in and share their opinions as well. You can keep them interested by responding to their comments and letting them know you value their input. You can also Live Tweet to promote an event like a big sale, or share short videos on Instagram.
3. Cross-Promote
There are two ways to cross-promote your business. First, link your social media accounts so that you can easily promote your business across platforms. Another way to cross-promote is to find a business related, but not identical, to yours. Get in touch with them and see if they would be interested in doing a cross promotion. For example, the two of you could swap coupon codes, and followers could get discounts while both businesses get more visibility.
How We Will Help Your Business Succeed
Social media requires skill and lots of time. Why not hire social media specialists to do the job for you? We will make sure your content is always fresh and informative, and your business will get maximum exposure while you spend your time on other aspects of your business. Let's get started! Give us a call today.